THE SCHOLARSHIP RESOURCE CENTER
25 YEARS OF HELPING UCLA STUDENTS GRADUATE WITH LESS DEBT
---
To get a sense of its profound impact, ask any of the hundreds of students whom Angela Deaver Campbell and the UCLA Scholarship Resource Center have helped since she launched it in 1996.
"I absolutely would not be where I am today without Angela's and the SRC's support," said Aleksandr Katsnelson, a 2009 graduate who went on to earn a law degree from Harvard University. "Angela wore many hats during our interactions: role model, emotional support provider and hero."
The center's legacy keeps growing thanks to Deaver Campbell, who still serves as director, and assistant director Rebecca Blustein, student affairs officer Mac Harris and a group of graduate students who act as student affairs advisors. And while its scope has expanded, the center's core mission remains unchanged: to provide free scholarship information, resources, mentoring and support to all UCLA students, regardless of their financial aid eligibility.
"We would love for a donor to step in and provide permanent funding, so that no economic downturn could ever affect our ability to help change lives," Deaver Campbell said. "Every year, more students and families come to us for solutions. Our work is too important to be vulnerable." [Read More]
—JONATHAN RIGGS
---
Created by Judy Baca, professor emerita of Chicana/o and Central American studies, the nearly 80-foot mural "La Memoria de la Tierra: UCLA" on Ackerman Union was unveiled April 1. The central panel (above) is built around Toypurina, a Tongva woman who opposed the colonial rule by Spanish missionaries in California in the late 1700s; Angela Davis, civil rights activist and former UCLA faculty member; and Dolores Huerta, the iconic labor leader. [Read More]
—MIKE FRICANO
---

Jessica Watkins, who earned a
doctorate in geology from UCLA in
2015, is currently spending six months on the International Space Station as part of NASA's SpaceX Crew-4 mission; she has also already been selected for NASA's Artemis program, which plans to return explorers to the moon by 2024. [Read More]
—ELIZABETH KIVOWITZ
and STUART WOLPERT
---
Meyer and Renee Luskin with legendary journalist Bob Woodward, who delivered the 2022 Luskin Lecture for Thought Leadership on May 9. The event connects the UCLA community to some of the most visionary figures of our time, inspiring attendees to change the world for the better. [Read More]
---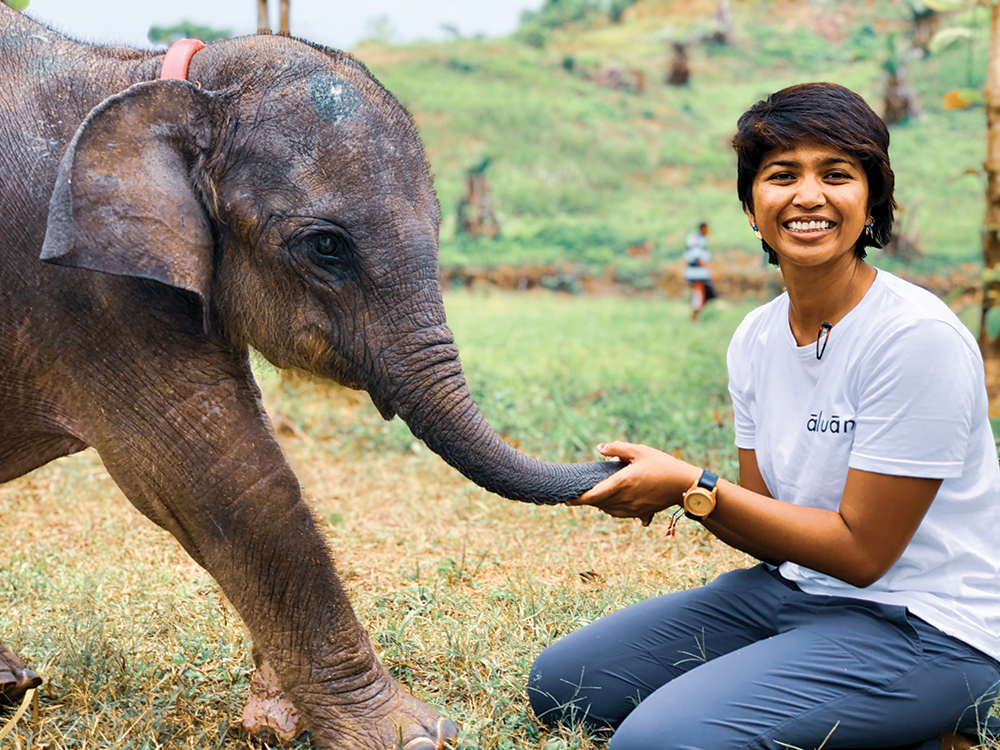 Farwiza Farhan, who works to sustainably protect the Leuser Ecosystem — the last place where tigers, elephants, rhinos and orangutans live together in the wild — won the Pritzker Emerging Environmental Genius Award from the UCLA Institute of the Environment and Sustainability. [Read More]
---
David Kaplan, the Hans Reichenbach Professor of Scientific Philosophy, won the 2022 Rolf Schock Prize in Logic and Philosophy "for his contributions to the understanding of the role played by the extralinguistic context for the semantics of natural language, for the logic of natural language sentences, and for the nature of belief."
---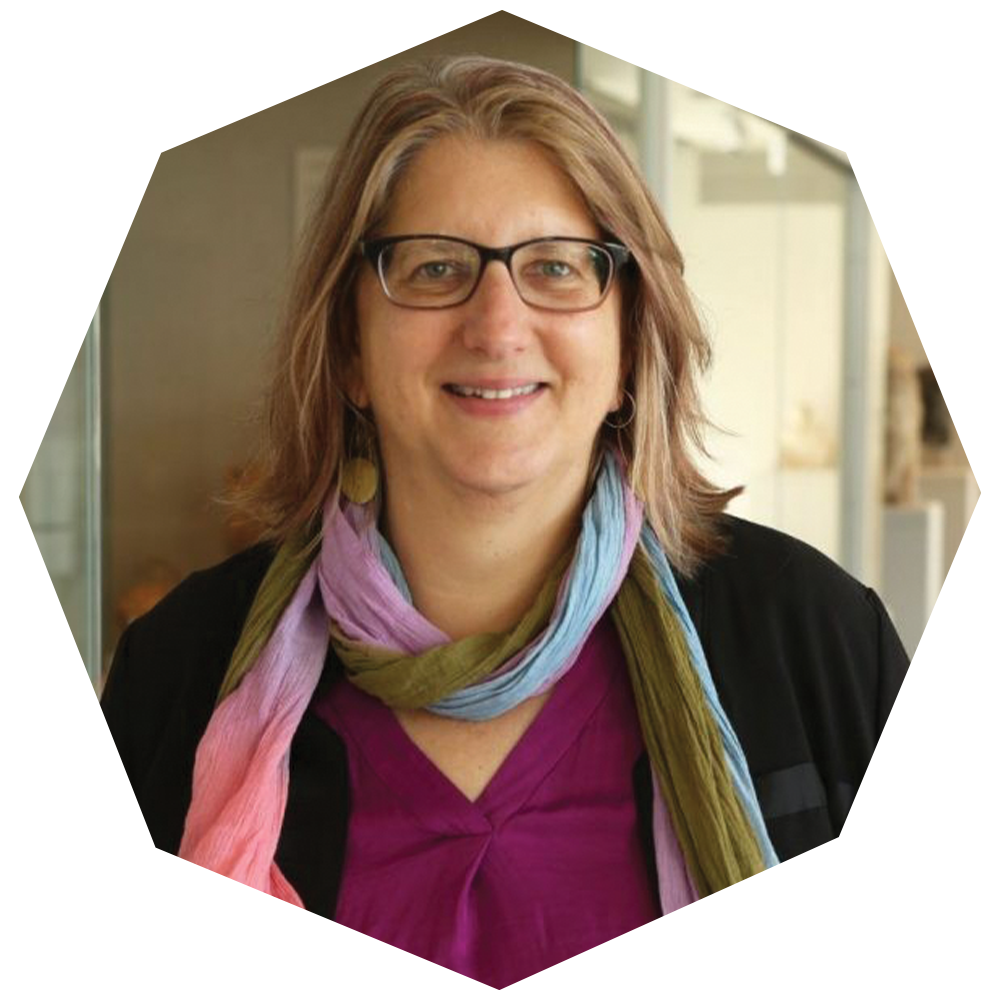 "I look forward to providing creative and responsive leadership at UCLA, and partnering with all of the excellent and diverse units and communities within and beyond the division," said Alexandra Minna Stern, who comes from the University of Michigan and will become dean of the UCLA Division of Humanities Nov. 1.
[Read More]
---
"BEHERE / 1942": A LIFE-CHANGING EXHIBITION
During World War II, the U.S. government forcibly removed Japanese Americans from the West Coast, incarcerating 120,000 in concentration camps. Starting this May, an exhibition at the Japanese American National Museum lets visitors step into those dark days of 1942 through an augmented reality re-creation at the very site where thousands of Angelenos reported before being taken to the camps.
"BeHere / 1942: A New Lens on the Japanese American Incarceration," which runs until Oct. 9, is presented by the Yanai Initiative for Globalizing Japanese Humanities, a joint project of UCLA and Japan's Waseda University, in collaboration with the museum.
"On one level, it is about what happened here in Little Tokyo and all along the West Coast in 1942, but it is also about the present," said UCLA Professor Michael Emmerich, director of the Yanai Initiative. "Even 80 years later, we are still grappling with anti-Asian violence and racism and still dealing as a society with the same civil rights issues." [Read More]
—ALISON HEWITT
---
THE NATURE OF INNOVATION
Marine scientist Kelsi Rutledge wants you to understand the world from a stingray's perspective — and for good reason. Rays and their relatives have a little-known sensory superpower: a curiously shaped, powerful nose that can track a scent like a bloodhound.
Rutledge, a doctoral student in UCLA's Department of Ecology and Evolutionary Biology, is researching these fishes' potential to lead the way to a more sustainable future. Odors are chemicals, and monitoring their presence is vital in protecting our seas, which provide nearly three-quarters of our oxygen. While current methods are expensive and tech-heavy, the rays' form and function may inspire efficient, energy-conscious alternatives.
"Through thousands of years of evolution, nature often provides innovative solutions to complex problems," says Rutledge, whose findings are already being used by U.S. Navy engineers. "If we can mimic what animals do so elegantly, we can advance our own technology." After graduation, Rutledge will go on to Caltech to continue exploring the world of fishes, our fascinating evolutionary ancestors. "There's so much we can learn about them," she says. "There's still so much to be discovered."
[Read More]
—LUCY BERBEO
---
HASTE YE BACK
This summer, Margaret MacDonald, senior associate director of communications, retired. The co-founder of UCLA's first women's soccer club, a political science alumna and a longtime pillar of College Development, she has been the College's heart, memory and voice for more than 12 years. Whether or not you knew it — and those of us lucky to have worked with her know it well — she's been a guiding light and a good friend beyond measure to UCLA. Thank you for everything, Margaret. Lang may yer lum reek!
---
  < PREVIOUS ARTICLE             |            NEXT  ARTICLE >           
Read more from the UCLA College Magazine 2022 edition.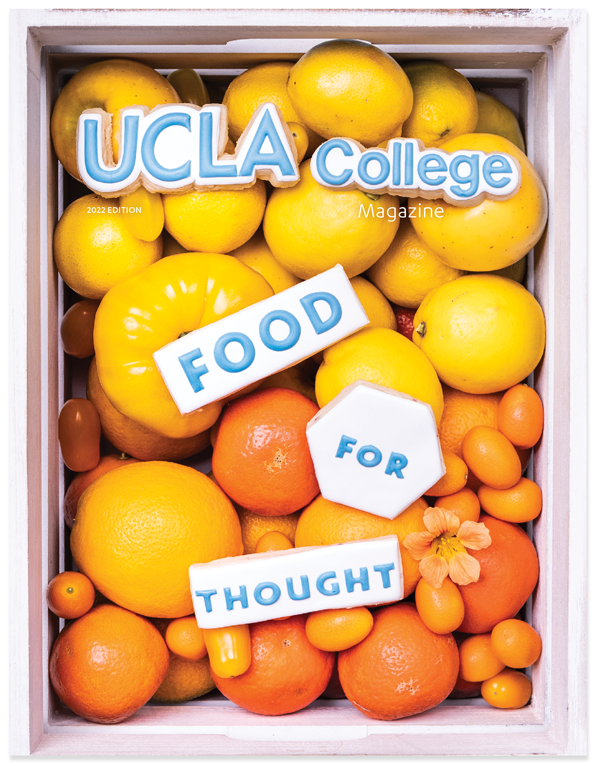 https://www.college.ucla.edu/wp-content/uploads/2022/06/CM22_NEWS_SRC_one_student-web-363.png
237
363
Lucy Berbeo
https://www.college.ucla.edu/wp-content/uploads/2019/07/Uxd_Blk_College-e1557344896161.png
Lucy Berbeo
2022-07-01 13:32:05
2022-08-22 15:38:43
IN BRIEF