She's strengthening the Islamic studies program and its connection to L.A. and beyond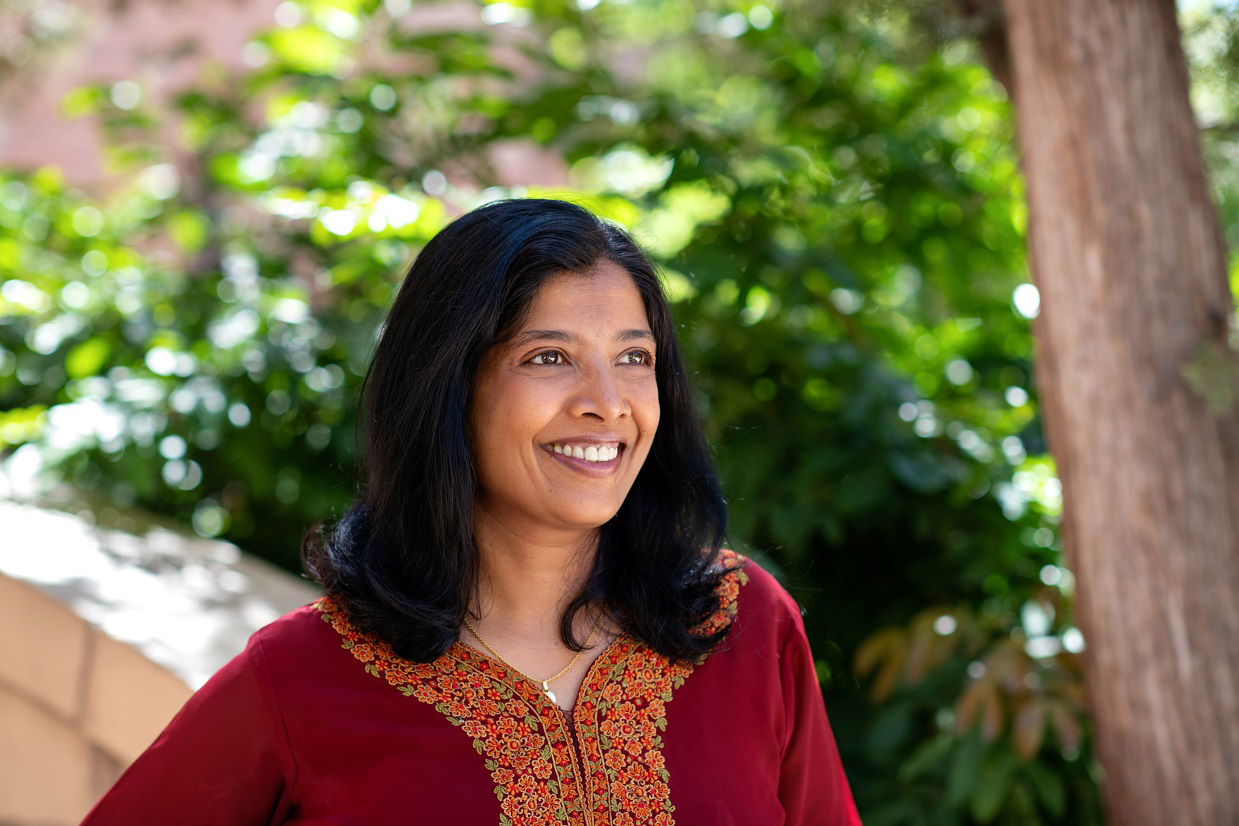 © Stephanie Yantz
---
By Jonathan Riggs 
While looking through boxes from her youth, Asma Sayeed was surprised as she retraced her path from a child newly moved from India to the South Bronx, too shy to speak English, to a dedicated associate professor and director of Islamic studies at UCLA.
"I had always seen my life as a straight line to academia, but I noticed there are threads running through my zigzagging," Sayeed says. "The first is grappling with my own difference and connecting that to my community; the second is the art of thinking about words and how they convey meaning; and the third is service, which I credit to my parents, who embodied it in every sense."
When she arrived in 2012, Sayeed relished the challenge and opportunity to chart a course for UCLA's Islamic studies program, the oldest in the country. She launched the "Islam in the West" course and the freshman cluster "Global Islam," which offer opportunities for undergrads to gain core literacy on both Islam and Muslims — something that will help them be better informed citizens of the world going forward, no matter their major."I'm so excited about what we've been able to do in terms of augmenting our curriculum and making real strides in public outreach," Sayeed says. "These vibrant, important conversations about contemporary global Islam and the fascinating histories of Muslims should never be limited just to academics."
As part of outreach efforts, Sayeed and the program have partnered with Amy Landau, director of education and interpretation at the Fowler Museum, to launch the new Community Bridges Residency, where civic leaders engaged with the Muslim community can connect with UCLA students and faculty, and benefit from research resources. As part of this partnership, they are collaborating on an exhibit at the Fowler to represent a fuller diversity of Muslim experiences in Los Angeles as well as developing online exhibits and K–12 workshops.
Sayeed's current research focuses on Islamic higher education. In particular, she examines the ways in which universities teaching the Islamic sciences grapple with issues of integrating Western academic disciplines alongside classical Islamic ones, the impact of increasing numbers of female students and faculty, and how the digital revolution has transformed teaching and research.
"Where I conduct fieldwork in Morocco, there is still some suspicion that Western academia is a space to undermine Islam, but I see so many wonderful opportunities for international collaborations that can shift that perception," says Sayeed. "My dream is that my next book will serve as a template for research in other countries like Indonesia, Egypt and even Syria and Iraq: war-torn areas where Islamic education is as alive as it is vigorous in spite of sustained and profound upheavals."
---
  < PREVIOUS ARTICLE             |            NEXT  ARTICLE >           
Read more from the UCLA College Magazine 2022 edition.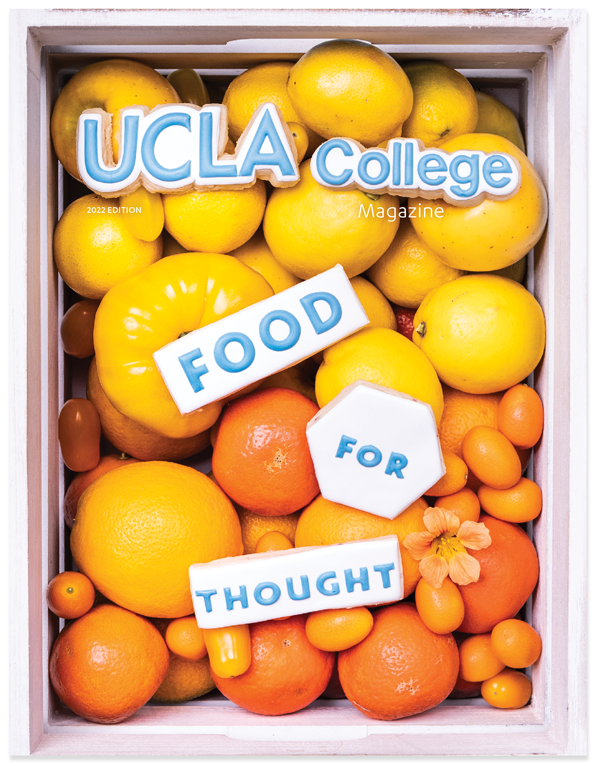 https://www.college.ucla.edu/wp-content/uploads/2022/07/CM22_HUM-Faculty-Sayeed-363.png
237
363
Lucy Berbeo
https://www.college.ucla.edu/wp-content/uploads/2019/07/Uxd_Blk_College-e1557344896161.png
Lucy Berbeo
2022-07-01 12:45:12
2022-08-22 15:35:44
Connections and Conversations