They saw the change they wanted and created the organization to deliver it
---
By Jonathan Riggs 
The laboratory notebooks containing work from Marie Curie, the only person to win Nobel Prizes in two sciences thus far, remain so radioactive that they must be stored in lead-lined boxes for the next 1,500 years. That the scientific legacy of a brilliant woman is literally untouchable is a powerful metaphor for today.
Women remain underrepresented in scientific fields and must contend with additional higher education barriers. For example, in geosciences today, women represent about 42% of the graduate student population, a 5% decline over the past 10 years. At the faculty level, the numbers are worse — and significantly more so for women of color.
Inspired to tackle these issues in 2018, UCLA Physical Sciences doctoral students Alexandrea Arnold, Emily Hawkins, Jordyn Moscoso, Zoe Pierrat and Katie Tuite launched the Society of Gender Equity in Geosciences at UCLA.
"The initiative, vision and energy SGEG brings to outreach, community building, institutional reform and career development make a difference and fill a need that has been there for decades," says Professor Suzanne Paulson, SGEG faculty advisor and the first woman to chair UCLA's department of atmospheric and oceanic sciences. "We desperately need the talent and passion of the many young people SGEG encourages and makes more welcome."
Another one of the group's important priorities has been to identify issues of and advocate for solutions to the gender imbalance within their depart­ments across the division of physical sciences. Working with a receptive faculty, they have raised awareness of unintentional biases when recruiting and admitting graduate students.
The group has been able to offer a stronger support network, and their efforts have paid off, with an increase in female-identifying graduate students entering these disciplines at UCLA.
"SGEG has also brought the physical sciences departments closer together," adds Pierrat. "I've gained new friends I wouldn't necessarily have met without the benefit of this group, and we've also been able to have more serious discussions about supporting diversity, equity and inclusion in our respective departments."
"Imposter syndrome and isolation can be especially challenging, so having a network of mentors, peers and role models can be critical for those who don't see themselves well represented in the geosciences," says Jordan Bretzfelder, SGEG's current co-chief communications officer. "Plus, the importance of having effective allies cannot be overstated. We invite anyone interested in our mission
to reach out to us."
---
  < PREVIOUS ARTICLE             |            NEXT  ARTICLE >           
Read more from the UCLA College Magazine 2022 edition.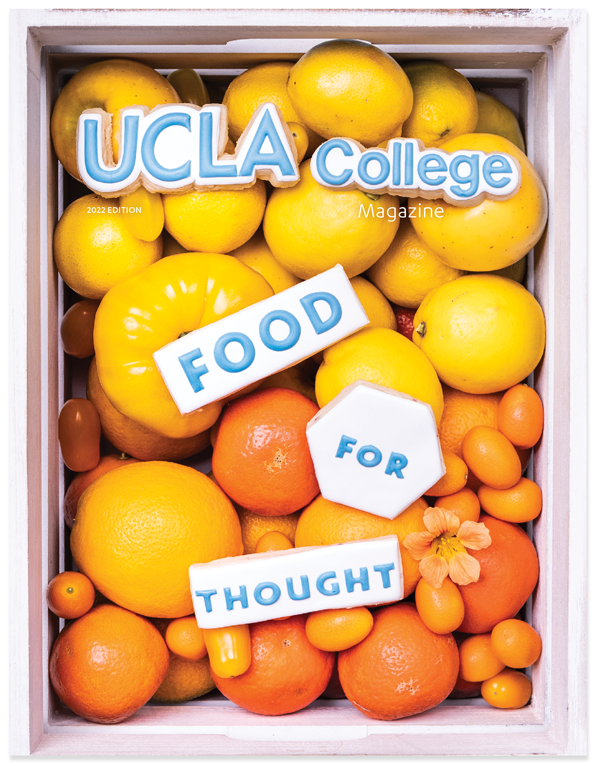 https://www.college.ucla.edu/wp-content/uploads/2022/06/CM22_PROFILES-PS-Student-SGEG-web-363.png
237
363
Lucy Berbeo
https://www.college.ucla.edu/wp-content/uploads/2019/07/Uxd_Blk_College-e1557344896161.png
Lucy Berbeo
2022-07-01 13:23:46
2023-01-10 11:57:19
Equity and Empowerment