He won the Marshall Scholarship by honoring his Bolivian heritage and transfer experience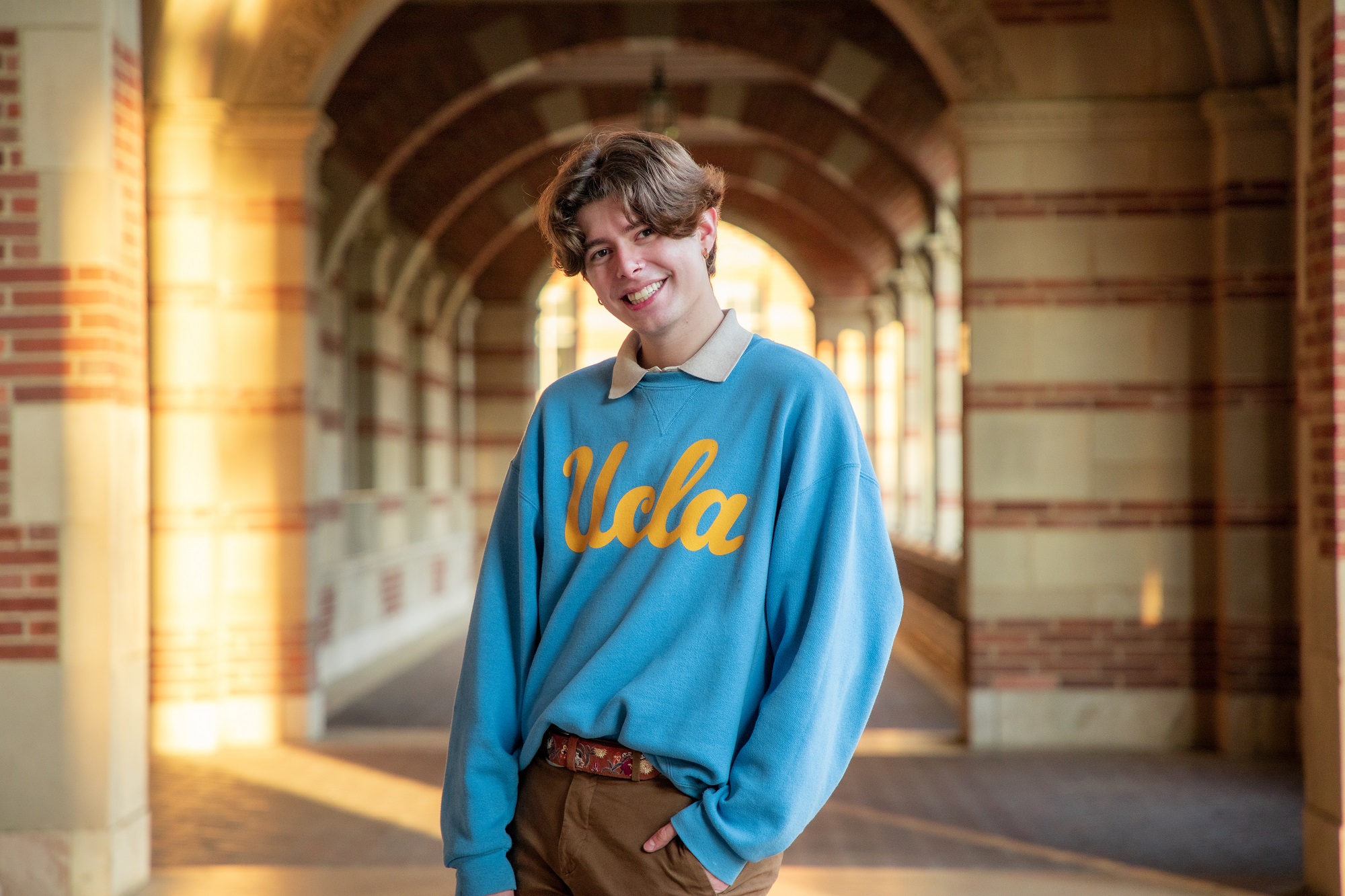 © Steven Ruiz
---
By Jonathan Riggs 
Herman Luis Chavez found his destiny inside his aunt's piano bench while visiting her in Bolivia. Leafing through sheet music to perform for his family, Chavez happened upon the score to "6 Danzas Bolivianas delciclo Runas para violín y piano" by Atiliano Auza León.
"I had been playing classical music my whole life, but I was trained in an entirely European tradition," says Chavez, who was born in Utah to immigrant parents. "When I realized this was a Bolivian art music composer, it changed everything for me."
Determined to explore classical music beyond the European canon, Chavez decided he needed to transfer from Colorado State University to UCLA — one of the only U.S. institutions to hold compositions by León. Once at UCLA, he completed 20-plus units of coursework every quarter to earn a double major in comparative literature and ethnomusicology, received the Mellon Mays Undergraduate Fellowship and even taught his own course, "Latinx the Word: Discourse and Expression."
"The incredible UCLA community that I have found here has empowered me to know that I can continue into the academy myself one day as a queer Latinx scholar," Chavez says. "My dream is to become a professor at a public university engaged in my own research and teaching while also paying forward the remarkable mentorship I've received at UCLA."
In fact, Chavez says that his status as a transfer Bruin helped him to become one of the 41 American students honored as Marshall Scholars. Crediting the Scholarship Resource Center's assistance, Chavez will follow his predecessor Leia Yen to King's College London, where the Marshall Scholarship will cover the cost of his graduate work in musicology and cultural policy research.
"It means so much to be the third UCLA student in more than a decade — and the second UCLA transfer student ever — to earn this honor," Chavez says. "I hope I'm an example of how driven transfer students are to get as much as possible out of their UCLA experience. No matter what school we come from or what unique path we take, we come here to seek knowledge and make a difference."
Wherever his journey takes him, Chavez will always draw much strength and inspiration from his Bolivian roots. He especially wants to ensure that the home country of his parents — and of Auza León, his senior thesis subject — receives its due consideration across the board in global academic conversations.
"I'm so excited to take this next step with the Marshall Scholarship to look into cultural policy, and how music both shapes and is shaped by it, specifically in terms of Bolivia and the Andes," Chavez says. "Music can tell us about policy, the environment, social movements and ourselves. I owe everything to my transfer journey, and I'm proud to say it's just beginning."
---
  < PREVIOUS ARTICLE             |            NEXT  ARTICLE >           
Read more from the UCLA College Magazine 2022 edition.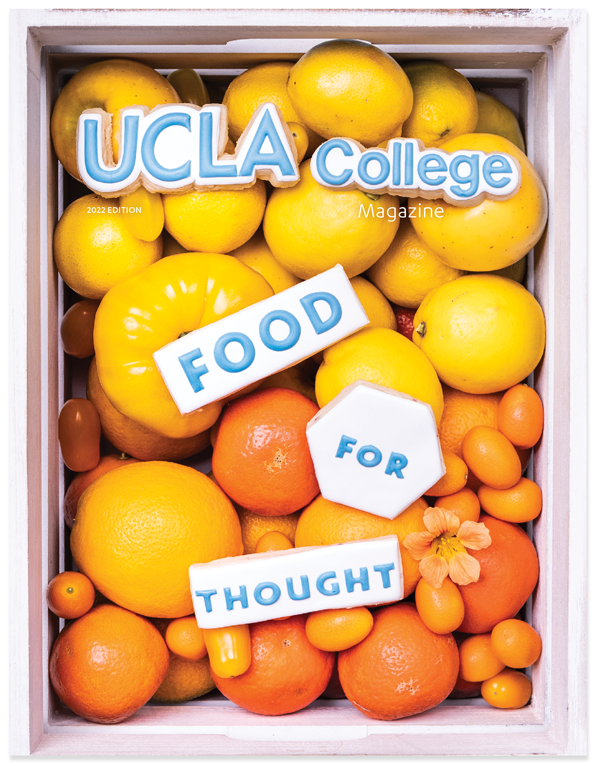 https://www.college.ucla.edu/wp-content/uploads/2022/06/CM22_HUM-Student-Chavez_Profile-363.png
237
363
Lucy Berbeo
https://www.college.ucla.edu/wp-content/uploads/2019/07/Uxd_Blk_College-e1557344896161.png
Lucy Berbeo
2022-07-01 13:24:50
2022-10-25 15:33:10
Music of the Heart