---
All across campus the second weekend of June, our community — faculty, staff, distinguished alumni, family and friends — came together to celebrate the UCLA College Commencement.
"UCLA is made for leaders, and I want to congratulate each and every one of you on graduating and being here today, because you are all a part of that leadership," said activist and award-winning gymnast Katelyn Ohashi '19, who served as the College's keynote speaker. "To say that we graduated from a place that pushes us to our limits and inspires us to be the best versions of ourselves is an understatement, because we are all the reason it is this way."
Congratulations again to the entire Bruin family!
We invite you to visit college.ucla.edu/commencement-2022-speakers to meet the 14 incredible alumni speakers who addressed departmental ceremonies:
Neetu S. Badhan-Smith '99; Susan Baumgarten '73, M.S. '76, M.B.A. '79, Executive Program Certificate '91; Medell Briggs-Malonson '01, M.S. '11; Kamil Ud Deen '94, Ph.D. '02; D'Juan Farmer '10; Jeremi Gorman '99; Robert S. Harrison '86; Anthea M. Hartig '86; Shawn Holley '84; Donald M. Korn '65, M.S. '66, Ph.D. '71; Chip McLean '87; Marcellus McRae '85; Doug Pak '96; Jakobi Williams M.A. '02, Ph.D. '08.
---
  < PREVIOUS ARTICLE             |            NEXT  ARTICLE >           
Read more from the UCLA College Magazine 2022 edition.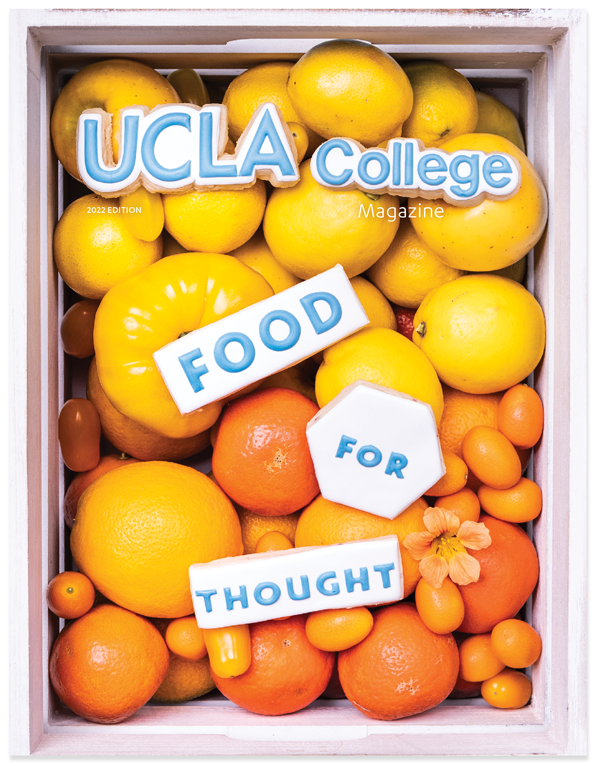 https://www.college.ucla.edu/wp-content/uploads/2022/06/CM22_COMMENCEMENT_220610_UCLA_Commencement-Web-1.png
237
363
Lucy Berbeo
https://www.college.ucla.edu/wp-content/uploads/2019/07/Uxd_Blk_College-e1557344896161.png
Lucy Berbeo
2022-07-01 13:43:46
2022-07-31 17:47:04
HONORING THE UCLA COLLEGE CLASS OF 2022