THE MAJOR POWER OF MINORS
ART BY DOWN THE STREET DESIGNS   |   ART DIRECTION BY KATIE SIPEK

With 90-plus minors — and more constantly taking shape — UCLA offers endless educational opportunities for resourceful students and faculty to innovate and collaborate. In their own words, here are a few stories of Bruins who crafted a powerfully unique path of their own.

Sherwin Atighetchi
physiological science major/food studies minor
I want to go to medical school, so I'm majoring in physiological science to be as prepared as possible. But I've always felt that there isn't enough of an emphasis on nutrition within medicine, so I chose to minor in food studies. I wanted to learn more about something I'm really passionate about and that I believe will make me a more effective doctor one day. 
Plus, I hope my minor will help me stand out more in the process of applying to medical school. I could have chosen a more traditional minor, but I wanted to pursue something that really interested me, and that I could talk about passionately in my medical school applications.
The classes I've taken in food studies have been my favorites at UCLA, covering everything from nutrition to urban agriculture to the cultural significance of food — one of the best was a class on chocolate in the Americas.
When people focus too much on their major, they don't get to see the wide scope of study a place like UCLA has to offer. So having a minor opened up my entire college experience, where I could follow my curiosity and find joy in the unexpected.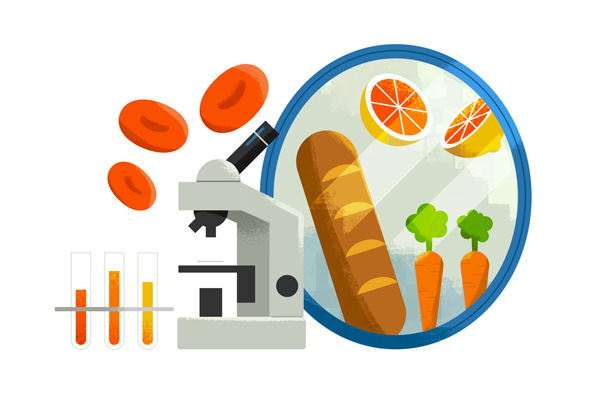 Anushka Chakrabarti
mathematics and economics double major/professional writing minor
I've always been interested in math and how it intersects with economics. After I got to UCLA, I took a few classes and realized I wanted to major in both. But  at the same time, I'd always been an  avid reader and writer; I had made it  a point to write for the Daily Bruin.  And that got me to thinking: maybe  I could consider a minor that would help me diversify my skills.
I've loved how customizable my professional writing minor is to my interests — I've taken writing courses based in journalism, finance and entrepreneurship — and it's the perfect fit to balance my major.
My roommate and a lot of my friends are in the minor with me, and we all have different pathways. For example, I know a lot of pre-med students who are minoring in professional writing because it's incredibly valuable to be a good communicator and to be able to write in that sphere. After I graduate, I'd love to go into data journalism or finance because they both tie together everything I'm learning. 
My major/minor combination has really shaped my time at UCLA in lots of great ways. Not only did it help frame a career pathway for me, but it's kept me well rounded and ensured that I've never stopped exploring UCLA's  campus or its course options!