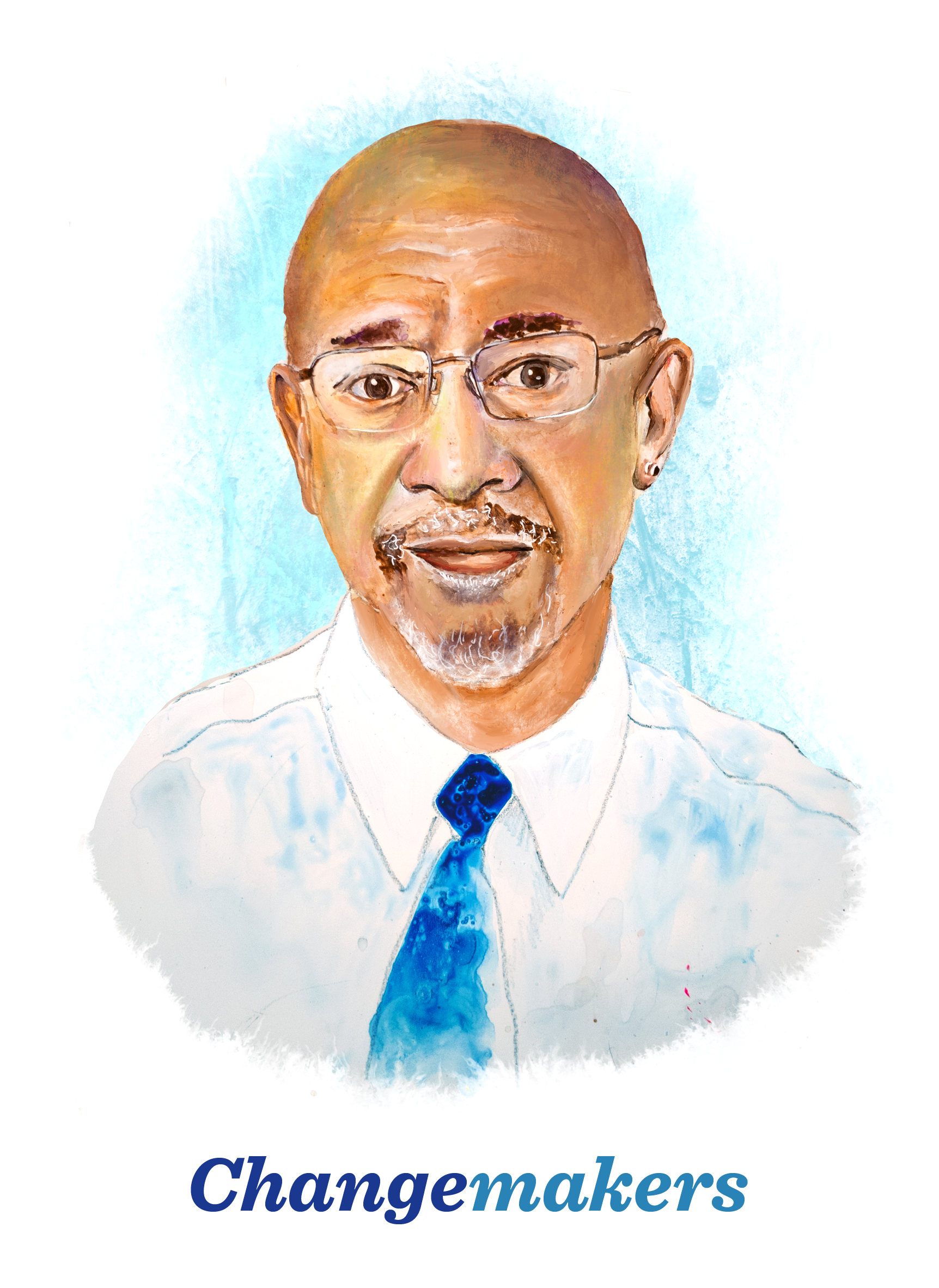 By Brittany King  |  Illustrations by Johnalynn Holland
Their peers recognize them for their contributions to their respective fields, but these five Black Bruins say they do it all for their community. 
Community is defined as a group of people living in the same place, or having a particular characteristic in common. But it's so much more than that. Community is family, it's safety, it's family reunions in the summertime and soulful sounds on a Sunday morning. 
Since the arrival of the first slave ship to America in 1619, the history of Black Americans has often been marked by devastation, brutality and inequities in health, wealth and education. Recently, the COVID-19 pandemic, coupled with
the movement for Black lives, has highlighted these inequities in ways that are impossible to ignore. 
Still, the Black community does not mark itself by these attributes. During this same time period, Black people have bonded over Verzuz battles on Twitter and collectively mourned and celebrated the giant creative talents lost in the last year like Chadwick Boseman, DMX and Cicely Tyson.
Even during an unprecedented pandemic, where the need for distance was crucial, Black people still made space to (safely) connect as a community in person, whether at Black Lives Matter protests or waiting in hourslong lines to vote last fall. 
Pandemic or not, community is central to the Black experience in America. That's why for these five Bruins, community has been essential to their work. Their communities serve as their North Star, the reason they do what they do. 
Whether they were the only Black face in their classes, experiencing daily microaggressions or explaining to their peers how their Blackness makes their work richer, these individuals have found and even created a space for themselves and other members of the Black community by being intentional, showing up and asking hard questions, creating online hashtags that lead to in-person connections, and sharing parts of their personal journeys in a way that encourages and invites others to do the same. 
These individuals have risen to incredible heights not just because of who they are, but also because of who the people around them are: excellent. 
https://www.college.ucla.edu/wp-content/uploads/2021/06/ResearchFeatureImages2-04.png
2500
3334
Kristina Hordzwick
https://www.college.ucla.edu/wp-content/uploads/2019/07/Uxd_Blk_College-e1557344896161.png
Kristina Hordzwick
2021-06-10 12:20:35
2022-08-22 15:47:23
Changemakers for Justice and Equity