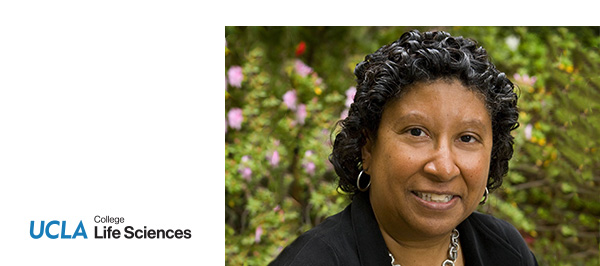 "We are all connected. The extent to which we allow members of our society to be unequal is the extent to which we endanger the health of all," says Vickie Mays, professor of psychology in the UCLA College whose work focuses on understanding the physical and mental health challenges of underserved populations.
A vital part of the UCLA faculty since 1979, Mays is a highly regarded thinker, scholar and leader. She is director of the UCLA Center on Bridging Research, Innovation, Training and Education (BRITE) for Minority Health Disparities Solutions, an NIH-funded center with approximately 80 faculty, staff, students and community partners working to eliminate physical and mental health disparities in racial/ethnic minority populations. Last year, Chancellor Block appointed Mays as Special Advisor to the Chancellor on Black Life.
Mays, who holds a joint appointment in health policy and management in the Fielding School of Public Health, has worked with members of Congress on a bill that would require better data on the race and ethnicity of people affected by the COVID-19 pandemic. She also is conducting research on the data needed to create better models to predict the spread of COVID-19, in order to reduce the number of infections and deaths in Black communities.
Mays is co-senior author of a new UCLA-led study that found that Black men of all income levels reported experiencing higher levels of discrimination than their white counterparts. Published March 8 in the International Journal of Environmental Research and Public Health, the study may help explain why increased income levels among Black men aren't accompanied by improved physical and mental health outcomes, as they are for whites.
This article was written by Margaret MacDonald.
https://www.college.ucla.edu/wp-content/uploads/2019/07/Uxd_Blk_College-e1557344896161.png
0
0
Evelyn Tokuyama
https://www.college.ucla.edu/wp-content/uploads/2019/07/Uxd_Blk_College-e1557344896161.png
Evelyn Tokuyama
2021-03-18 14:29:47
2021-03-18 14:33:16
Psychology professor working to eliminate health disparities