---
By Margaret MacDonald
UCLA's department of political science received a major boost when June Jaffee '54 pledged $1 million to establish a prestigious endowed term chair in her home department.
The June and Alexander Jaffee Chair in Women and Politics, which is pending Academic Senate approval, will support a faculty member and further research and teaching in this vital area.
"Our department is so grateful for June Jaffee's generosity," says department chair Michael Chwe. "It is wonderfully resonant that June, a constant advocate for women's participation in the workplace, is supporting research in our department on crucial questions of women's participation in politics throughout the world."
Politics wasn't on Jaffee's radar when she started at UCLA in 1949. Seeing medicine as a way to help people, she initially chose pre-med as her major. But after her election as vice president of the Associated Students of UCLA, she changed her major to political science.
"Getting pulled into the internal workings of student activities awakened my interest in politics," she says.
A year or so after graduation, Jaffee moved from her native Los Angeles to New York, drawn by the excitement and promise of the big city. She met Alexander Jaffee, an accountant, at a party, and they married in 1967. An avid reader, Alex shared his wife's interest in contemporary issues, and their apartment became a lively salon for UCLA alumni.
Jaffee immersed herself in the hustlebustle of city and corporate life during the 1960s and '70s, a time of cultural upheaval, emerging feminism and political awakening.
"The world was opening up and changing so fast," she recalls. "It was a terrific, exciting time."
Jaffee went on to forge a long and successful career working for several international companies in a variety of public relations roles, including 12 years at Revlon Corporation.
In 2004, she was appointed executive director of a foundation started by Muriel "Mickie" Siebert, the first woman to own a seat on the New York Stock Exchange.
"June and Mickie got along so well because both were female trailblazers who were ahead of their time," says Jaffee's cousin, Ann Feder. "They always believed in helping young people — especially women — gain confidence to succeed in their careers."
It comes as no surprise, then, that this endowed chair marks a lovely full circle moment for Jaffee.
"Women have been the backbone of political campaigns and activism for generations," Jaffee says. "It is incredibly gratifying to know that my gift will contribute to new research and teaching at UCLA about the vital role of women in politics."
---
  < PREVIOUS ARTICLE             |            NEXT  ARTICLE >           
Read more from the UCLA College Magazine 2022 edition.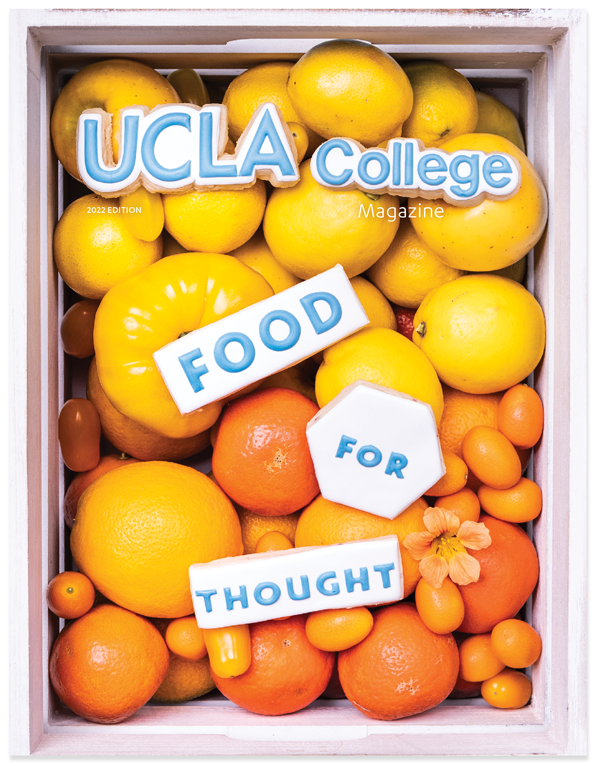 https://www.college.ucla.edu/wp-content/uploads/2022/06/CM22_IMPACT_Jaffee-web-1.png
237
363
Lucy Berbeo
https://www.college.ucla.edu/wp-content/uploads/2019/07/Uxd_Blk_College-e1557344896161.png
Lucy Berbeo
2022-07-01 13:38:10
2022-08-22 15:24:34
Trailblazer's Gift Honors Role of Women in Politics