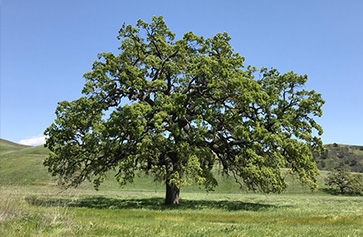 Not only does this mark its 50th anniversary, this Earth Day is unlike any other we have seen as the global pandemic continues to impact the way we live our lives. Yes, it has disrupted our daily routines but it has also benefited the environment in myriad ways. For example, freeways once clogged with traffic have opened up, clearing the air and making way for bright blue skies and views for miles. Even before COVID-19, UCLA College faculty members and teams were out in the field and in their labs, working on groundbreaking research and advising on county and statewide plans. In honor of Earth Day, we are highlighting stories about conservation, sustainability, global warming, solar geoengineering and protecting our precious ecosystems.
UCLA to lead $10 million California conservation project
UCLA scientists are leading a $10 million project to help California officials make ecologically wise decisions as the state continues to confront the effects of climate change. The initiative will give California officials scientific data they can use to make decisions about conserving the state's ecosystems.
One of California's iconic tree species offers lessons for conservation
New research led by UCLA evolutionary biologist Victoria Sork examines whether the trees being replanted in the wake of California's fires will be able to survive a climate that is continuing to warm. The study, which is published in the Proceedings of the Natural Academy of Sciences, focuses on California's iconic valley oak.
L.A. County taps UCLA to help create first-ever sustainability plan
The Los Angeles County Board of Supervisors unanimously approved an ambitious sustainability plan that calls for phasing out fossil fuels to address climate change and improve quality of life in the region. Sixteen UCLA researchers contributed to the OurCounty plan, which was created by the county's Chief Sustainability Office.
Study draws Southern California coastal light pollution into focus
Artificial light is known to disrupt mating cycles in species along the Southern California coast. A team of UCLA and University of Southern California researchers led by Travis Longcore, UCLA adjunct professor of urban conservation biology, has mapped light pollution conditions that will be used to inform decisions about future infrastructure and construction plans.
Professor pays it forward by promoting diversity and environmental justice
When she was appointed in 2009, Aradhna Tripati was the first woman of color out of 50 faculty in UCLA's Institute of the Environment and Sustainability. Along with colleagues in UCLA's Anthropology department and American Indian Studies Center, she conducts community engaged research on water in the context of global warming in the southwestern United States. She also formed the first university-based center for diversity in environmental science, with the goal of inspiring a generation of leaders that matches the demographics of the U.S. population.
https://www.college.ucla.edu/wp-content/uploads/2020/04/EarthDayHP_B.jpg
237
363
Evelyn Tokuyama
https://www.college.ucla.edu/wp-content/uploads/2019/07/Uxd_Blk_College-e1557344896161.png
Evelyn Tokuyama
2020-04-22 10:07:57
2020-04-22 10:07:57
UCLA College Celebrates Earth Day