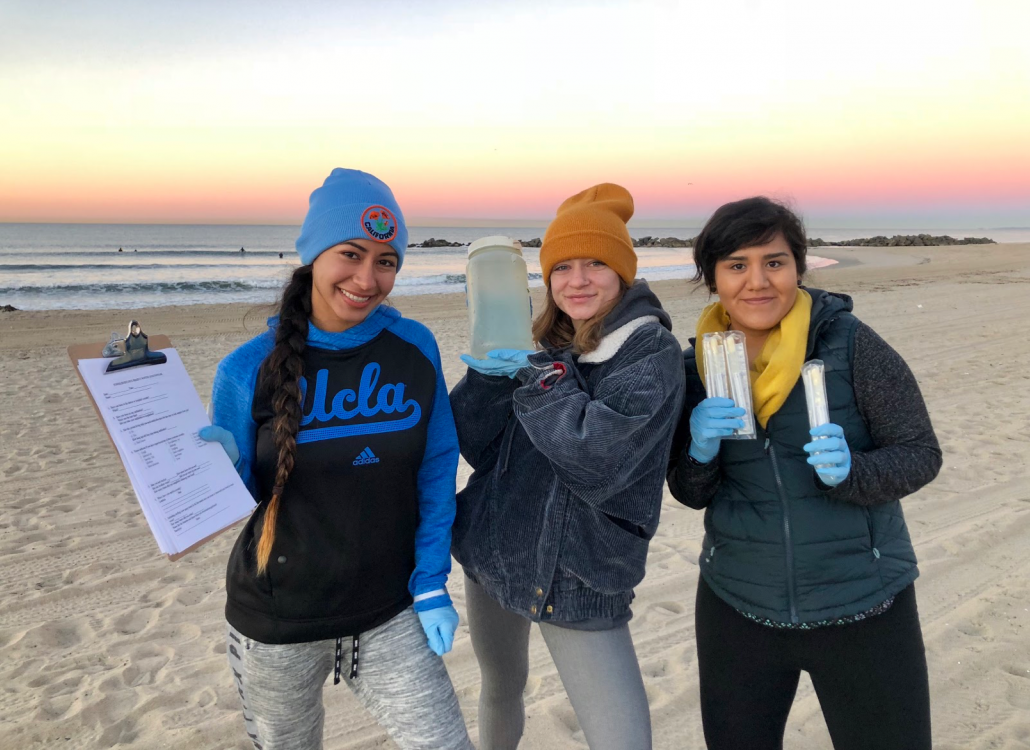 Chancellor's Award for Community-Engaged Research to develop courses that bring research to L.A. community organizations
With the launch of the inaugural Chancellor's Award for Community-Engaged Research, both undergraduate students and faculty have new opportunities to pursue research that impacts not just academia, but also local communities of Los Angeles.
The Chancellor's Award for Community-Engaged Research comes from the UCLA Center for Community Learning and the Chancellor's Office and has awarded six faculty members each a $10,000 research grant to develop a new undergraduate research course. In each course, students will carry out research activities in partnership with local community organizations. The course will advance their professor's research goals and also benefit the communities served by each organization.
Over the next academic year, the six faculty will participate in a workshop on best practices for teaching undergraduate community-engaged research and attend quarterly meetings to advance their course design. By the end of spring 2020, each faculty will have a new course syllabus, ready to be offered to undergraduates in 2020-21 or 2021-22.
Shalom Staub, director of the Center for Community Learning, said the research reflects some of the most critical issues affecting people in and around UCLA.
"The range of issues includes representation of minority communities, health disparities, education disparities, environmental justice – that's a catalogue of the big issues facing Los Angeles and southern California communities," he said.
Maylei Blackwell, associate professor of Chicana and Chicano Studies, will develop a course called "The Latin American Indigenous Diaspora in Los Angeles: Mapping Place through Community Archives and Oral Histories." Students will work with Zapotec and Mayan community organizations in Los Angeles to conduct interviews with community leaders and archive historical records such as community newspapers and home videos.
"I thought this course would be a perfect opportunity for community engagement: how do we produce those histories, how do we support those communities in documenting their own history, and [how do we] let the communities control how the process happens?" Blackwell said.
Chancellor Gene Block said the benefits of the Chancellor's Award for Community-Engaged Research are threefold.
"Community-engaged research creates outstanding learning opportunities for undergraduate students, advances the research of our faculty, and benefits our community," Block said. "The Community-Engaged Research Scholars will deepen UCLA's commitment to public service by creating more opportunities for students and faculty to pursue research that has a positive impact on our world."
Meredith Phillips, associate professor of public policy and sociology, is developing a course titled "Making Data Useful for Educational Improvement." Students will analyze student and staff survey data from elementary, middle, and high schools, and present those data to school and district staff to help inform school improvement efforts.
The idea for the Chancellor's Award for Community-Engaged Research is "brilliant," Phillips said.
"This award recognizes faculty for their community-engaged research efforts and at the same time creates a new set of community-engaged course offerings for undergraduates," she said. "This first set of courses is just the beginning of what I expect will eventually be an extensive suite of courses, across a wide range of disciplines, that will connect UCLA students' research training with the needs of our local community."
Read more about the inaugural 2019-2020 cohort in the UCLA Newsroom.
https://www.college.ucla.edu/wp-content/uploads/2019/06/jay.png
1585
2177
Robin Migdol
https://www.college.ucla.edu/wp-content/uploads/2019/07/Uxd_Blk_College-e1557344896161.png
Robin Migdol
2019-06-19 09:00:59
2023-07-18 13:21:20
Chancellor's Award for Community-Engaged Research to develop courses that bring research to L.A. community organizations