Jonathan Dotan appeared in the inaugural edition of the College Report magazine in 2004 in an article highlighting his internship in war-torn Bosnia. The College recently caught up with Dotan to find out about his post-graduation endeavors and career.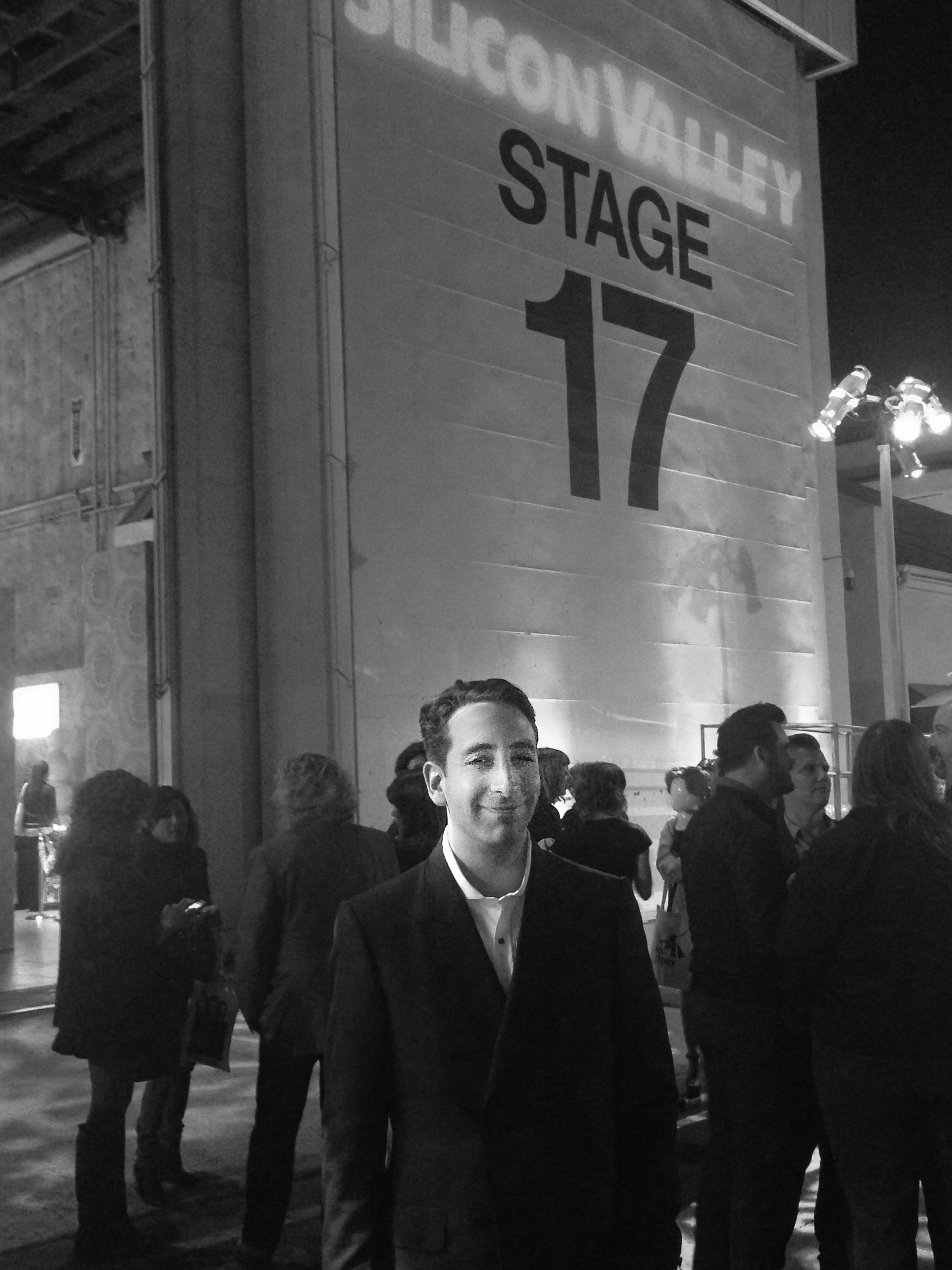 Jonathan Dotan '03 has three great passions: technology, film and international affairs. By connecting the dots between the three fields, Dotan has found a way to build an exciting career.
Dotan is currently a co-producer and lead technical advisor for HBO's "Silicon Valley," which wrapped its third season in June. His work helps to ensure that the show, whose storyline revolves around modern compression technology and computer science, is accurate in its dialogue and representation of the tech industry.
"I'm drawing from my own experience working in tech and film to make sure that the show, which is really dependent on accuracy, remains authentic," Dotan said.
Dotan credits UCLA with laying the foundation for his future career. He created his own major, Information Policy, through the UCLA honors program, integrating coursework from the College, UCLA Law School, Theatre, Film & Television, Graduate School of Education & Information Studies and UCLA Anderson School of Management. He said having the freedom to take a wide spectrum of courses across disciplines allowed him to graduate with a degree that prepared him perfectly for the future.
However, Dotan said even more vital than the classes he took at UCLA were the people he met there and the valuable friendships that emerged. He teamed up with classmate Robert Davari to enter the Anderson WWW Challenge in 2000, a campus-wide competition challenging students to create solutions to real consulting and technology problems. The two won first place and took their partnership into the real world. Today, Dotan serves as a consultant for Davari's live event ticket app, Tixr.
He has particularly fond memories of his close mentor Jennifer Wilson, former assistant vice provost for honors in the UCLA College. He said her wisdom and approach to learning have stayed with him.
"She taught me to go the more unconventional path, which is an interdisciplinary path," Dotan said. "The honors program prides itself on working across departments and disciplines, and I can tell you that my career is almost entirely related to the intersection between the arts and sciences."
Another piece of advice she gave him, he said, was to pursue work that would bring about social change.
During their fourth year, Dotan and another student traveled to Bosnia as interns on a year-long war crimes project through the United Nations, thanks to funding from the honors program and UCLA's Burkle International Institute. There, he drafted indictment recommendations to the State Court to charge three Bosnian government officials, ultimately achieving a 100% conviction rate.
"It was the largest corruption case in the Balkans and we helped crack it while we were just students at UCLA," Dotan said. "It was some of the most meaningful work I've ever done."
After graduating with a master's in International Relations from Oxford University, Dotan travelled to 30 countries as an envoy for the Motion Picture Association of America. He worked on behalf of the major U.S. studios to engage with foreign film industries and governments to develop local markets and ensure fair market access. On a trip to India, he formed a relationship with India's maverick retail mogul, Kishore Biyani, who ended up appointing Dotan to run his investments in film and technology.
Transplanted to India for the next five years, Dotan worked on dozens of ventures and notably one of the most-watched TV shows in the country's history, "Satyamev Jayate" (Truth Alone Prevails), which reached an audience of more than 500 million people. Starring one of India's most popular actors, Aamir Khan, the talk show brought to light Indian social issues such as inter-caste marriage and domestic violence. Dotan developed a social media platform to allow viewers to submit their own stories to the show.
"In two hours every Sunday morning, we brought people together to put a face on the most taboo issues in India society," Dotan said. "We explained through stories of hope how people can overcome social ills."
According to Dotan, the show, combined with the digital platform's 15 million user stories and 1 billion impressions, became a powerful means to lobby Indian government, and 12 new laws—including the first child abuse law in the country—were enacted.
When he returned to the U.S. in 2013, he was invited to work with producers Mike Judge ("King of the Hill") and Alec Berg ("Seinfeld").
"When we sat down to talk about 'Silicon Valley,' I realized this was a really special opportunity to develop a show in a different way," Dotan said. "While it's primarily a half-hour comedy, the show is also a unique platform to use satire to discuss contemporary issues tech startups face in this golden age."
Dotan enlists the brainpower of over 200 tech specialists to advise every episode of the show. His TV think-tank includes a team of Stanford researchers who specialize in compression technology and even an intrepid team of UCLA law students who build out pivotal legal plot lines.
Now at work on season four, Dotan said he never could have imagined working on a hit TV show – domestically or internationally – while he was a student more than a decade ago. But what he did discover at UCLA, he said, was the importance of being curious and willing to collaborate.
"The key is simply to ask good questions. People in the world are passionate about solving problems, and if you can bring innovation and dedication to your career, that type of talent will take you farther than you could ever dream," he said.
https://www.college.ucla.edu/wp-content/uploads/2016/10/Dotan_webfeature_notext_v2.jpg
628
1200
Margaret MacDonald
https://www.college.ucla.edu/wp-content/uploads/2019/07/Uxd_Blk_College-e1557344896161.png
Margaret MacDonald
2016-10-05 09:45:07
2016-10-20 10:02:59
Where Are They Now: Jonathan Dotan