Undergraduate scholarships honor Arnold Scheibel
---
By Margaret MacDonald
The late UCLA neuroscience pioneer Arnold "Arne" Scheibel once wrote, "Above all, to be a teacher is to play a very special life role, whose challenges and rewards are beyond price."
During an eminent career spanning nearly six decades, Scheibel inspired generations of students and helped shape UCLA's multidisciplinary neuroscience community while making major breakthroughs in his field. He led the UCLA Brain Research Institute from 1987 to 1995 and launched Project Brainstorm, a K–12 outreach program that continues to this day. Among his many honors, Scheibel earned election to the American Academy of Arts and Sciences as well as UCLA's highest teaching honor, the Distinguished Teaching Award.
Today, Scheibel's remarkable legacy lives on in the form of scholarships for UCLA neuroscience undergraduates.
In 2019, two years after his death at 94, trustees of the Scheibel Foundation Trust established the Scheibel Scholarship; they also recently donated a further $480,000, adding to the trust's previous donations totaling $1 million. The scholarship — awarded so far to 67 outstanding neuroscience majors — provides financial support, hands-on research experience, mentoring by faculty, career workshops and networking opportunities.
Because neuroscience at UCLA is an interdepartmental major, students have vital access to the expertise of more than 200 faculty members spanning nearly 30 academic departments.
"This scholarship is instrumental to train the next generation of neuroscientists," says Tracy Johnson, dean of life sciences. "This support is making it possible for our diverse and accomplished undergraduates to participate in research leading to groundbreaking discoveries."
Scheibel Scholar Anastasia Lubarsky (class of 2023) works in the lab of chemistry professor Alexander Spokoyny conducting independent research on the neurological impacts on nearby populations of certain coal-mining techniques used in Appalachia.
"Working in the lab has been a highlight of my time at UCLA so far," she says. "Thanks to the scholarship, I am able to work on my research part-time while being financially supported. It is my hope that the scholarship continues for years to come to help up-and-coming students like me to conduct influential research."
Rafael Romero, instructor and academic administrator for the undergraduate neuroscience major, was a first-year graduate student when he took Scheibel's neuroanatomy class in 2000.
"Arne Scheibel was deeply inspiring, especially to those of us who were considering teaching careers," Romero recalls. "His ability to weave dry factual knowledge into beautiful narratives helped us all understand and appreciate the nervous system. He effortlessly commanded our full attention every lecture, and we could not wait to hear what he was going to teach us next."
Romero adds, "The Scheibel Scholars are keeping his legacy alive by actively engaging in research in a well-mentored and supportive environment, and generating new nuggets of knowledge. Arne would be proud indeed!"
Glen Alpert, a neighbor and close friend, became co-trustee of the Scheibel Foundation Trust after Scheibel's death.
"Arne had by far the most brilliant mind of anyone I've ever met. But he was also without ego, simply a wonderful person who loved his students and believed in humanity," says Alpert, owner of L.A. business management firm Alpert & Associates. "He wanted more than anything to make a difference and move the field of neuroscience forward."
To make a gift to support undergraduate students in need of funding to pursue neuroscience research, please click here.
Learn more about the Life Science Dean's Award for Neuroscience Research – Scheibel Scholars.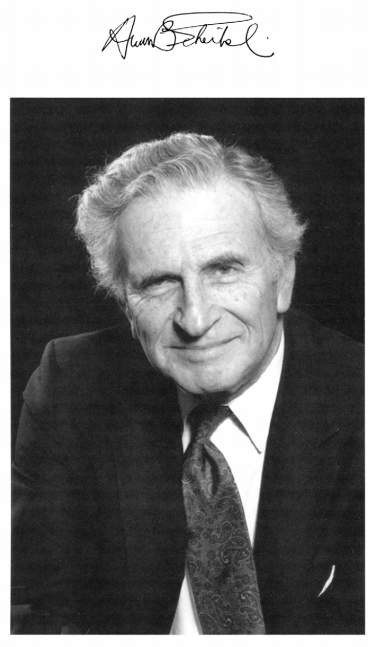 Arnold "Arne" Scheibel
Born in New York City in 1923, Arnold "Arne" Scheibel received his M.D. from the Columbia College of Physicians and Surgeons in 1946. After a year of psychiatric residency training at Washington University in St. Louis, he entered the Army as a medical officer and received further training while on active duty at Brooke General Hospital in San Antonio, Texas. Scheibel then joined the neurophysiology laboratory of Warren McCulloch at Illinois Neuropsychiatric Institute. He subsequently became a faculty member in the UCLA departments of anatomy and psychiatry in 1955.
Scheibel's research focused on psychiatry and the neural foundations of behavior. His laboratory studied the reticular core of the brain stem and thalamus, the organization of neural modules, and the structural correlation between aging and psychosis. His Golgi studies of human brain tissue extended the knowledge about the nature of neuronal changes in senile brain disease and in schizophrenia.
Scheibel led the UCLA Brain Research Institute from 1987 to 1995. Under his leadership, the institute's culture of multidisciplinary, team-based collaboration was cemented. He launched the institute's outreach program, Project Brainstorm, which to this day connects UCLA undergraduates, graduate students and faculty with local K-12 schools to offer hands-on introductory workshops and interactive demonstrations on neuroscience.
Among his many honors, Scheibel earned election to the American Academy of Arts and Sciences as well as UCLA's highest teaching honor, the Distinguished Teaching Award.
In 2016, in tribute to his parents, Scheibel established the Ethel Scheibel Endowed Chair in Neuroscience in the Department of Neurobiology at the David Geffen School of Medicine and the William Scheibel Endowed Chair in Neuroscience at the Brain Research Institute.
---
  < PREVIOUS ARTICLE             |            NEXT  ARTICLE >           
Read more from the UCLA College Magazine 2022 edition.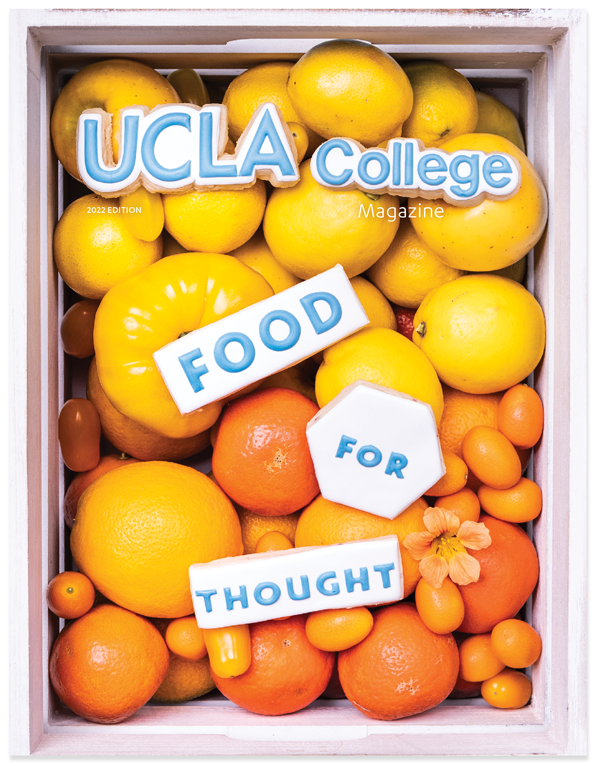 https://www.college.ucla.edu/wp-content/uploads/2022/07/CM22_IMPACT_Scheibel-363.png
237
363
Lucy Berbeo
https://www.college.ucla.edu/wp-content/uploads/2019/07/Uxd_Blk_College-e1557344896161.png
Lucy Berbeo
2022-07-01 13:37:02
2022-08-22 15:24:42
A Powerful Tribute to a Legend