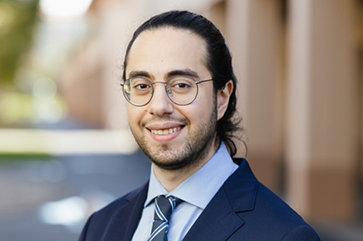 Stanford medical student Charbel Bou-Khalil works to address health inequities through community-engaged initiatives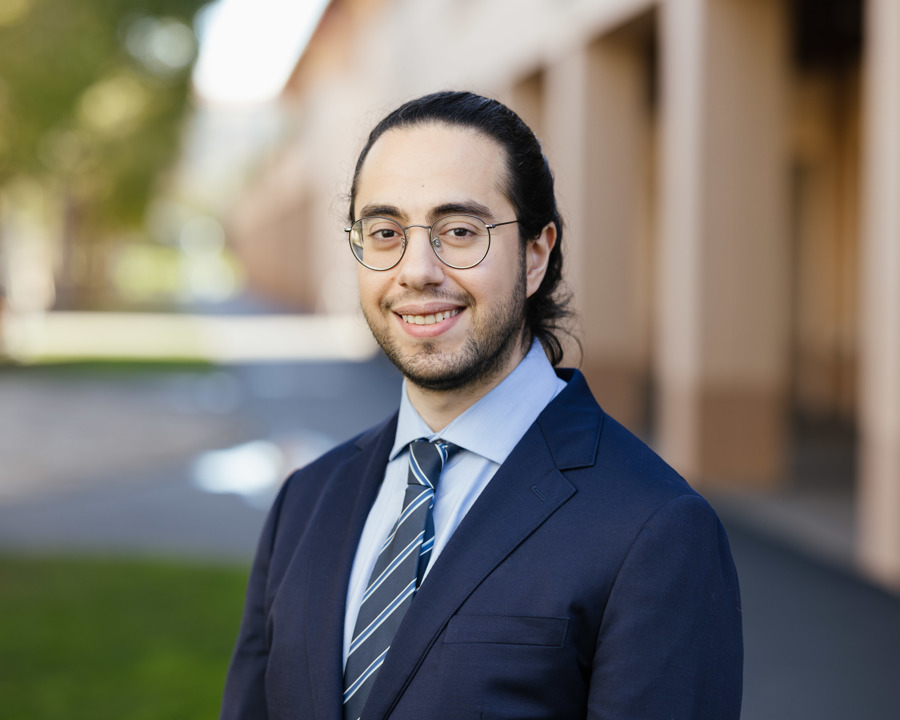 Knight-Hennessy Scholars
Charbel Bou-Khalil earned a bachelor's degree in biology and a minor in biomedical research at UCLA.
---
UCLA College | May 9, 2023
Charbel Bou-Khalil, who graduated from UCLA in 2019 with a bachelor's degree in biology and a minor in biomedical research, has earned a Knight-Hennessy scholarship, the largest endowed graduate scholarship in the world. He is the second UCLA alumnus and first transfer Bruin to receive the honor.
Founded in 2016, the Knight-Hennessy Scholars at Stanford University supports students pursuing degrees across all seven of Stanford's graduate schools. Cultivating a multidisciplinary, multicultural community of scholars, the program aims to prepare the next generation of leaders to address complex global challenges. The 2023 cohort, announced May 9, represents 85 students from 29 countries who will pursue degrees in 38 graduate degree programs across the university.
Originally from Beirut, Lebanon, Bou-Khalil, who is pursuing an M.D. and a master's degree in community health and prevention research at Stanford School of Medicine, attended Orange Coast College before transferring to UCLA.
"My time at UCLA played a crucial role in my personal and professional development. In particular the Transfer Student Center, and the relentless work of dozens of volunteers, was at the heart of my undergraduate experience," he says. "From day one, it provided me with a strong sense of community and belonging and empowered me to reach out for research and leadership opportunities."
Bou-Khalil aspires to address health inequities through community-engaged initiatives that center the voices of marginalized populations. During his time at Stanford, he has engaged in health data disaggregation to elucidate insights regarding health status of minority communities that would otherwise be diluted in aggregated big data analyses. This work has helped uncover clinically significant disparities in age at diagnosis of autism for Arab American children, and disparities in unmet needs of the local patient population at Stanford's free clinics.
"Throughout my education, I have found a sense of fulfillment and purpose when immersing myself in multidisciplinary work," he says. "The Knight-Hennessy Scholars program will enable me to better toggle between individual and systemic level lenses, empowering me to elucidate insights to untangle drivers of health inequities and ideate initiatives to dismantle barriers to care access."
Bou-Khalil has also helped lead efforts to integrate climate change education into the medical school curriculum as part of the Stanford Climate and Health student organization.
"Witnessing the positive impact we can have on patients' and families' lives every single day, whether in the hospital or out in the community, reinvigorates me to keep striving and working toward becoming the version of the health care provider that I hope to be," he says.
For fellow transfer Bruins who want to follow in his footsteps, Bou-Khalil has sound advice.
"On orientation day, Chancellor Block challenged us to leave the university different from what we inherited it as," he says. "Take this challenge to heart: make the most out of your time at UCLA. Strive to make an impact around you. Dream big and dream bold. And don't be afraid to reach out for opportunities that may seem far-fetched — Stanford was the last medical school I applied to, and the result was a life-altering admission decision that has opened many doors."
The UCLA Center for Scholarships and Scholar Enrichment will host a virtual conversation on how to apply for nationally competitive scholarships, including Knight-Hennessy and others, on May 22. For details, visit www.scholarshipcenter.ucla.edu.
---
For more news and updates from the UCLA College, visit college.ucla.edu/news.
https://www.college.ucla.edu/wp-content/uploads/2023/05/Bou-Khalil_Charbel_363.png
241
363
Lucy Berbeo
https://www.college.ucla.edu/wp-content/uploads/2019/07/Uxd_Blk_College-e1557344896161.png
Lucy Berbeo
2023-05-09 07:58:06
2023-05-18 18:35:26
UCLA transfer alumnus awarded Knight-Hennessy scholarship