Priority enrollment for summer 2018 opened on February 1, which means that students like Arpi Beshlikyan are already deciding whether to catch up, get ahead or explore future careers.
"I plan on taking two prerequisite courses this summer, Physics 4BL and Computer Science 180," said Beshlikyan, a second-year computer science and engineering major. Her goal is to have more room in her schedule during the regular academic year to take interesting electives.
She'll join more than 12,000 other UCLA students who choose to enroll each summer. With 1,000+ new and popular courses as well as intensive summer institutes, UCLA Summer Sessions provides opportunities for incoming, current and visiting students to fulfill graduation requirements, take courses outside their majors and prepare for life after graduation.
Beshlikyan pointed out that since there is no unit minimum during Summer Sessions, she can take only those two courses, allowing her to focus without splitting her time between other courses plus extracurricular activities.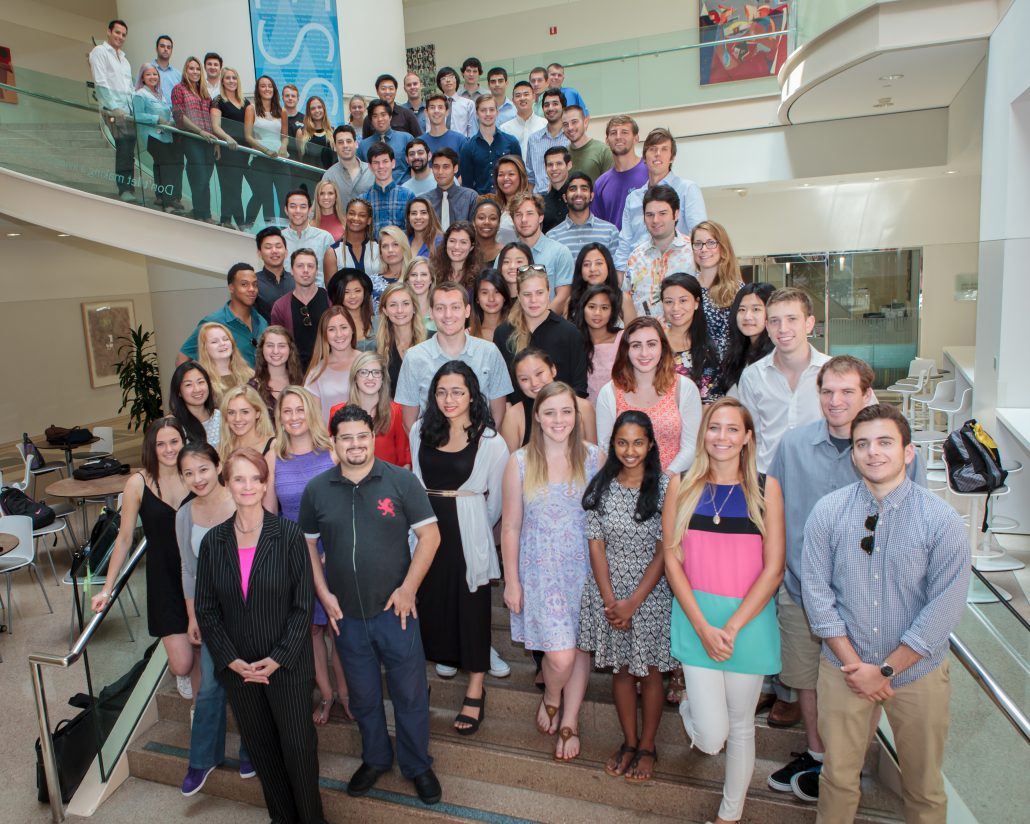 With the campus population at less than half its normal size, Beshlikyan looks forward to enjoying the summer weather and less crowded campus.
"I like the campus when it's quieter," she said. "There's less people and there's a different feel to it. And it's easier to find places to study."
For students who may not be in Los Angeles over the summer, select academic courses are offered online.
Kya Williamson, a fourth-year art major and African American studies minor, took History 10A online during Summer Sessions after her second year. While her mom urged her to take a course so she'd have something to do over the summer, Williamson was excited for the opportunity to learn about the history of American slavery from renowned scholar Robin Kelley, Distinguished Professor and holder of the Gary B. Nash Endowed Chair in U.S. History.
Online courses allow students to complete the readings and assignments in their own time and some discussion sections are conducted via webcam, encouraging all students to be accountable and engaged in the course.
"As long as you stay on top of your work, [online courses] are a great way to get credits," Williamson said.
Non-resident supplemental tuition is not assessed over the summer, making summer the most affordable time of year for non-California residents to take courses at UCLA.
Students can also flex their creativity and explore future career options through UCLA Summer Institutes, which last from four to eight weeks and attract students from the top universities in the country as well as international students.  Taught by UCLA faculty with topics ranging from architecture to management, these intensive programs allow students to immerse themselves in a field they're interested in or try out an area of study they're considering.
Carlie Heuple, a third-year communications and psychology double major, participated in the 2017 Managing Enterprise in Media, Entertainment and Sports (MEMES) Summer Institute offered by the UCLA Anderson School of Management, which introduces students to entertainment and sports marketing and management.
"The [MEMES] Summer Institute helped with my career goals because it introduced me to so much knowledge as well as people that have helped connect me in so many ways," said Heuple, who sought to expand her knowledge of the sports industry but ended up with much more than that. "I secured an amazing internship for six months solely due to my participation in this course and the help of Professor Mark Francis."
Registration for summer academic courses is now open for UCLA students. Registration for visiting students opens February 15. Registration for Summer Institutes opens February 15. The Summer Opportunities Fair is on February 13. More information on summer 2018 courses and programs is available on the UCLA Summer Sessions website.
https://www.college.ucla.edu/wp-content/uploads/2018/02/MEMES.jpg
3744
5616
Robin Migdol
https://www.college.ucla.edu/wp-content/uploads/2019/07/Uxd_Blk_College-e1557344896161.png
Robin Migdol
2018-02-09 10:08:35
2018-02-09 13:51:08
UCLA students get busy during Summer Sessions