The Spring 2013 issue of the College Report magazine featured psychology major Andrew Nicholls' military service and his veterans advocacy work at UCLA. We recently caught up with him to learn more about his post-graduate career path and current endeavors.
Having spent more than nine years in the U.S. Army, Andrew Nicholls '13 draws on his personal experience and UCLA education to pursue mental health advocacy for veterans and help them with the transition to civilian life.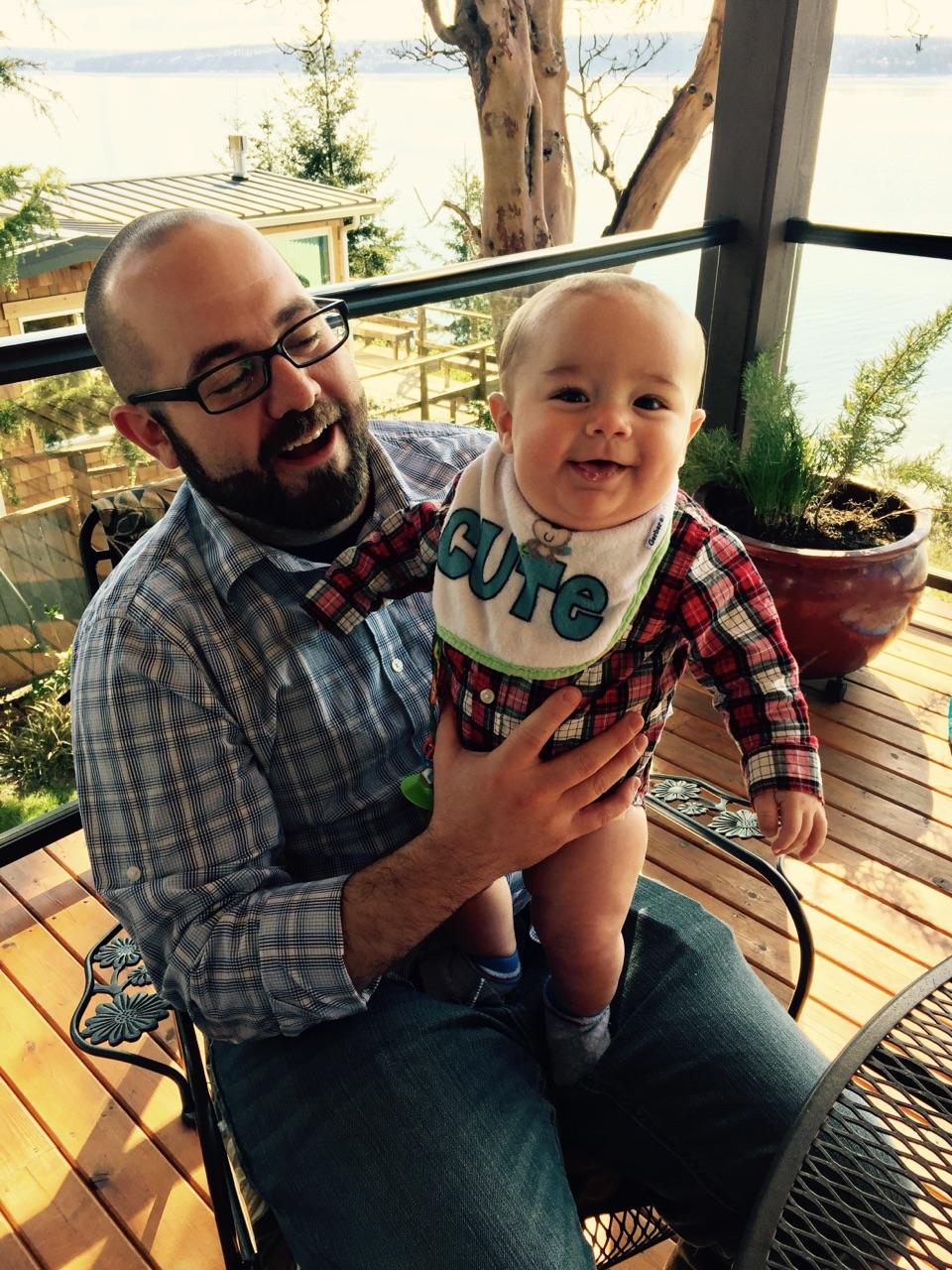 Nicholls works as a clinical care manager at Evergreen Health in Kirkland, WA, where he conducts assessments of mental health and assault risk as well as crisis prevention. He plans to return to the Veterans Affairs office in Seattle to continue his research on veterans' mental health.
The terrorist attacks of September 11, 2001 prompted Nicholls to enlist in the military. While on active duty in Iraq he worked mainly on rebuilding community infrastructure and vocational programs. Unfortunately, his Army experience left him with lasting effects of PTSD, a struggle that led to his interest in veterans' mental health advocacy.
Nicholls set his sights on UCLA and enrolled as a transfer student in 2011. He was named a UCLA Regents Scholar, honoring him as one of the top applicants of his class. He credits his mentor, psychology professor Christine Dunkel Schetter, with showing him how psychology research and social work could be a way to leverage his experience to help others.
"UCLA pushed me to challenge any notions I had of the status quo," Nicholls said.
In 2012 while at UCLA, Nicholls founded the Killed in Action, Wounded in Action (KIA WIA) Foundation, which raises awareness of the sacrifices of men and women wounded or killed in the Global War on Terror. He also initiated an undergraduate seminar titled "Fast Cars and Battle Scars: Understanding the Modern Combat Veteran and PTSD," which explored basic training, soldier perspectives and transition to civilian life. Nicholls said he was impressed by the depth with which the students engaged with the material, and he has stayed in touch with many of them.
"Leading that seminar was my top achievement while at UCLA," he said. "Teaching reminded me of my time in the Army. What I loved about my experience in the military was leading a team and feeling a sense of comradery."
After graduation, Nicholls continued to work for KIA WIA and obtained a master's degree in social work from USC. He recently co-authored an article titled "Tattoos as a Window to the Psyche: How Talking about Skin Art Can Inform Psychiatric Practice" due for publication in the World Journal of Psychology.
https://www.college.ucla.edu/wp-content/uploads/2017/08/Screen-Shot-2017-08-16-at-10.36.44-AM-3.png
387
657
UCLA College
https://www.college.ucla.edu/wp-content/uploads/2019/07/Uxd_Blk_College-e1557344896161.png
UCLA College
2017-08-16 11:05:37
2017-08-30 11:30:18
Where Are They Now: Andrew Nicholls