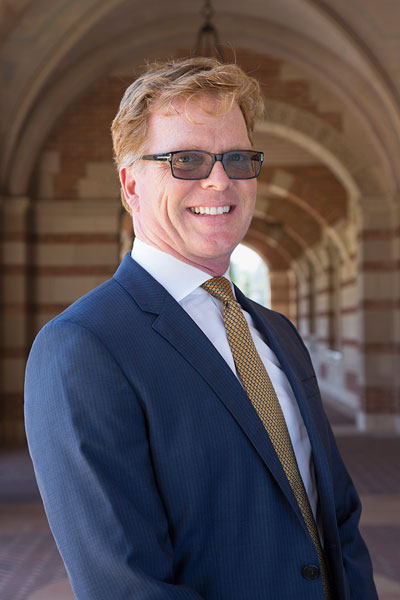 David Schaberg
Dean of Humanities
David Schaberg was appointed dean of Humanities in July 2012. A member of the UCLA faculty since 1996, Schaberg previously served as chair of the Department of Asian Languages and Cultures and as co-director of the Center for Chinese Studies.
Schaberg has published articles on early Chinese literature, historiography and thought, and Greek/Chinese comparative issues. He is the author of "A Patterned Past: Form and Thought in Early Chinese Historiography," which was awarded the 2003 Levenson Prize for Books in Chinese Studies. He is also a contributor to a new translation of China's first great historical work, "The Zuo Tradition," to be published by the University of Washington Press.
Schaberg received his Ph.D. in comparative literature from Harvard University and his bachelor's degree from Stanford University.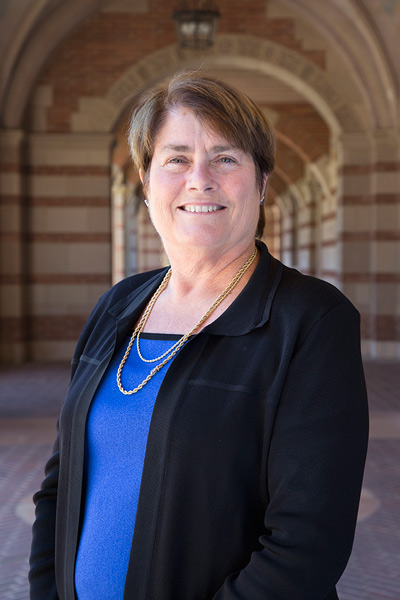 Victoria Sork
Dean of Life Sciences
Victoria Sork became dean of Life Sciences in September 2009. Sork is a professor in the UCLA Department of Ecology and Evolutionary Biology, and in the university's Institute of the Environment and Sustainability. She is a pioneer in the field of landscape genetics, an area that integrates genomics, evolutionary biology and conservation.
Sork came to UCLA in 2000 and was appointed Special Assistant to the Chancellor for Academic Initiatives after serving as an American Council for Education fellow-in-residence on campus. Her faculty appointments began in January 2002.
Prior to coming to UCLA, Sork was a professor at the University of Missouri–St. Louis, where she founded the International Center for Tropical Ecology. She received her Ph.D. from the University of Michigan, Ann Arbor, and earned her bachelor's degree in science with honors from UC Irvine.
Miguel García-Garibay
Dean of Physical Sciences
Miguel García-Garibay was appointed dean of physical sciences in May 2016, after four years as chair of the department of Chemistry and Biochemistry. He has been a faculty member in the department since 1992.
Garcia-Garibay came to UCLA after doing postdoctoral research at Columbia University, which followed his Ph.D. studies at the University of British Columbia in Canada. He was promoted to full professor in 2000 and he has served as Vice Chair for Education in the Department of Chemistry and Biochemistry since 2005. Garcia-Garibay is a member of the editorial board of the Journal of the American Chemical Society and the Journal of Organic Chemistry.
His current research efforts are aimed at the development of artificial molecular machinery in highly organized crystalline media, and the development of green chemistry by taking advantage of organic reactions in molecular nanocrystals.
García-Garibay received his B.S. degree in 1985 at the Universidad Michoacan in Mexico and his PhD in 1988 from the University of British Columbia in Vancouver.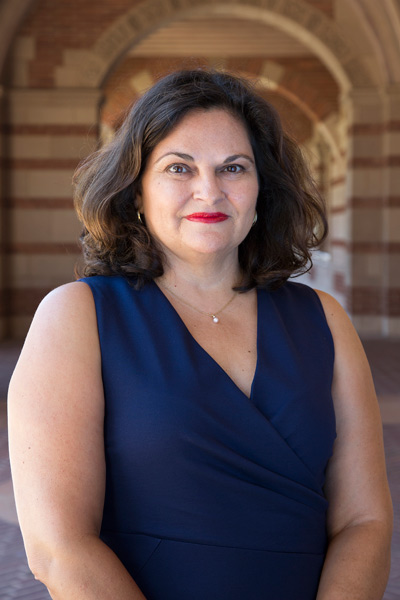 Laura Gómez
Dean of Social Sciences
Laura E. Gómez was appointed Interim Dean of the UCLA College's Division of Social Sciences in June 2016. She is a professor at the UCLA School of Law, where she served as Vice Dean from 2013 to 2015. She holds zero-percent appointments in two Social Sciences departments: Sociology and Chicana/Chicano Studies.  She was the co-founder and the first co-director of the UCLA's Critical Race Studies Program. She began teaching at UCLA in 1994.
In order to raise her son near his grandparents, she joined the University of New Mexico faculty in 2005, where she held a 75 percent appointment in law and a 25 percent appointment in American studies. She returned to UCLA in 2011.
Gómez's research spans the fields of law and society, critical race theory and the sociology of race, and her articles have appeared in journals including the Law & Society Review and the Annual Review of Law and Social Science. She is the author of three books: Misconceiving Mothers: Legislators, Prosecutors and the Politics of Prenatal Drug Exposure (1997) and Manifest Destinies: The Making of the Mexican American Race (2007), and Mapping "Race": Critical Approaches to Health Disparities Research (2013, co-edited with Nancy López). Her courses have included constitutional law, criminal law, civil procedure, race and American law, and law and society.
Gómez is past president of the Law and Society Association, an international, interdisciplinary scholars association.
She received an A.B. from Harvard in Social Studies, a J.D. from Stanford Law School, and an M.A. and Ph.D. in Sociology from Stanford University.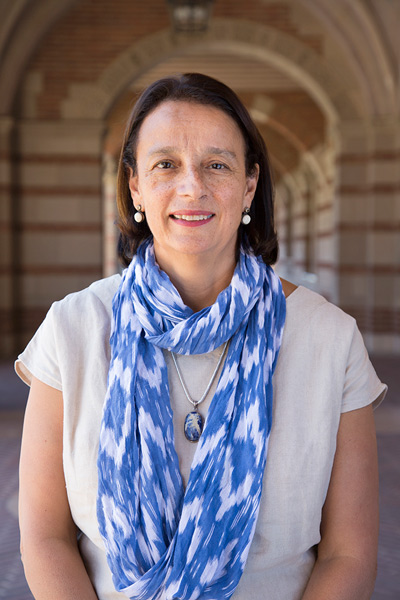 Patricia A. Turner
Senior Dean of the College
Dean/Vice Provost of Undergraduate Education
Patricia Turner was appointed senior dean of the UCLA College in June 2016, and has served as dean and vice provost of UCLA's Division of Undergraduate Education since December 2012. Turner came to UCLA from UC Davis where, in 1999, she was appointed vice provost for undergraduate education. From 2004 to 2006, she served as interim dean of Humanities, Arts and Cultural Studies, before returning to the position of vice provost of undergraduate education in the spring of 2007.
Turner is a professor in World Arts and Cultures and African-American Studies, and her research focuses on racial dynamics as they surface in folklore and popular culture. Her fourth book, "Crafted Lives: Stories and Studies of African-American Quilters," was published by University of Mississippi Press in 2009.
Turner is a member of UCDC Academic Advisory Council. She also has served as executive director of the Reinvention Center, a national consortium of deans and vice provosts of undergraduate education at research universities.
She holds a bachelor's degree in political science from SUNY College at Oneonta and a master's and Ph.D. in rhetoric from the University of California, Berkeley.