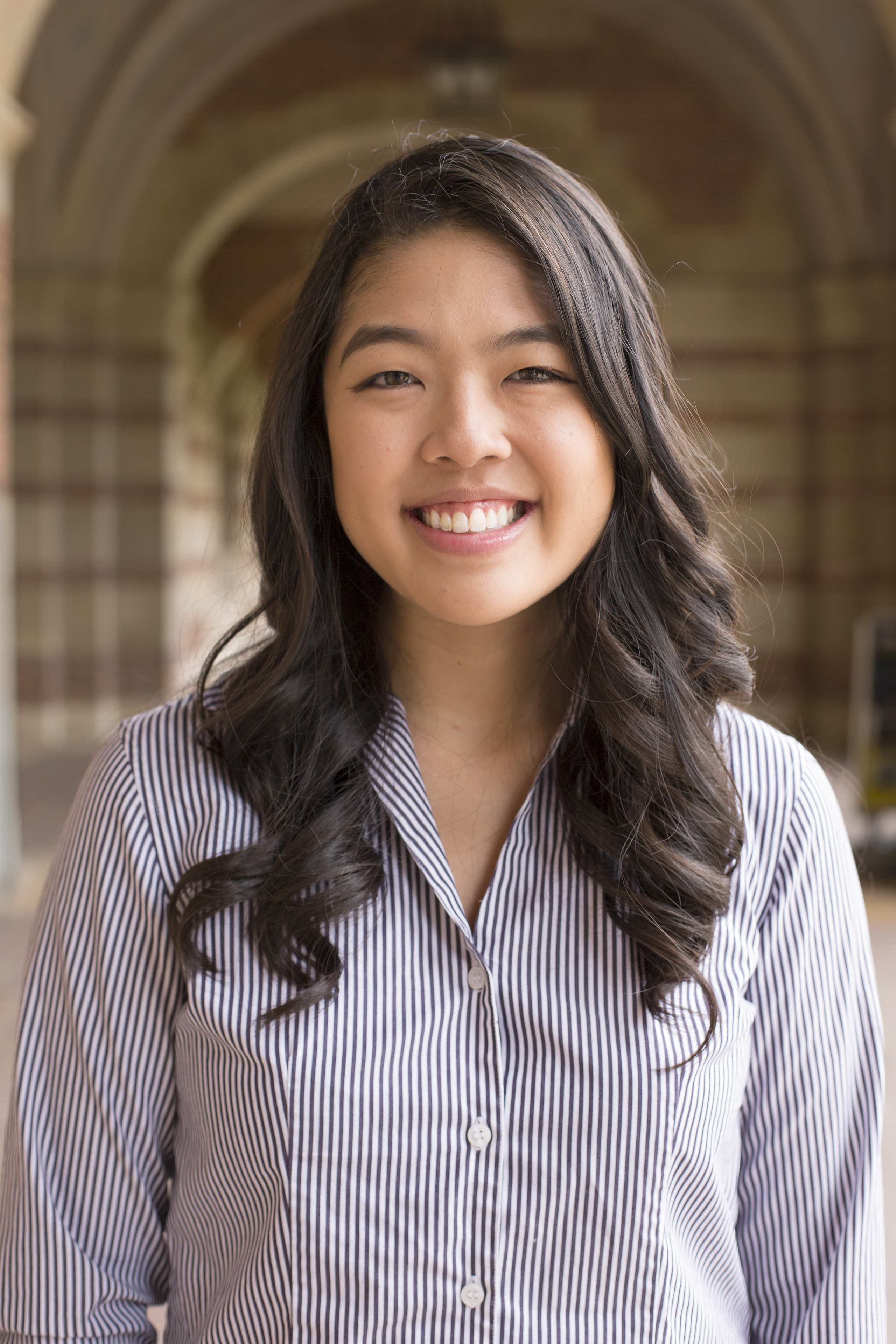 EMILY YAMANE
2:00 p.m. ceremony
Emily is a graduating senior majoring in Applied Mathematics, and is originally from Lodi, California. With its challenging academics, genuine students, perfect weather and contagious school spirit, she is honored to call UCLA, her dream university, her alma mater. She has embraced a well-rounded campus experience as a board member of UCLA's Japanese American organization, the Nikkei Student Union, as a member of the Undergraduate Student Association Council's Internal Vice President's office, and as a Campus Tour Guide and Campus Tours Coordinator. Emily is currently working to finalize post-graduation plans, but is hoping to stay in Los Angeles where she will be close to friends and family.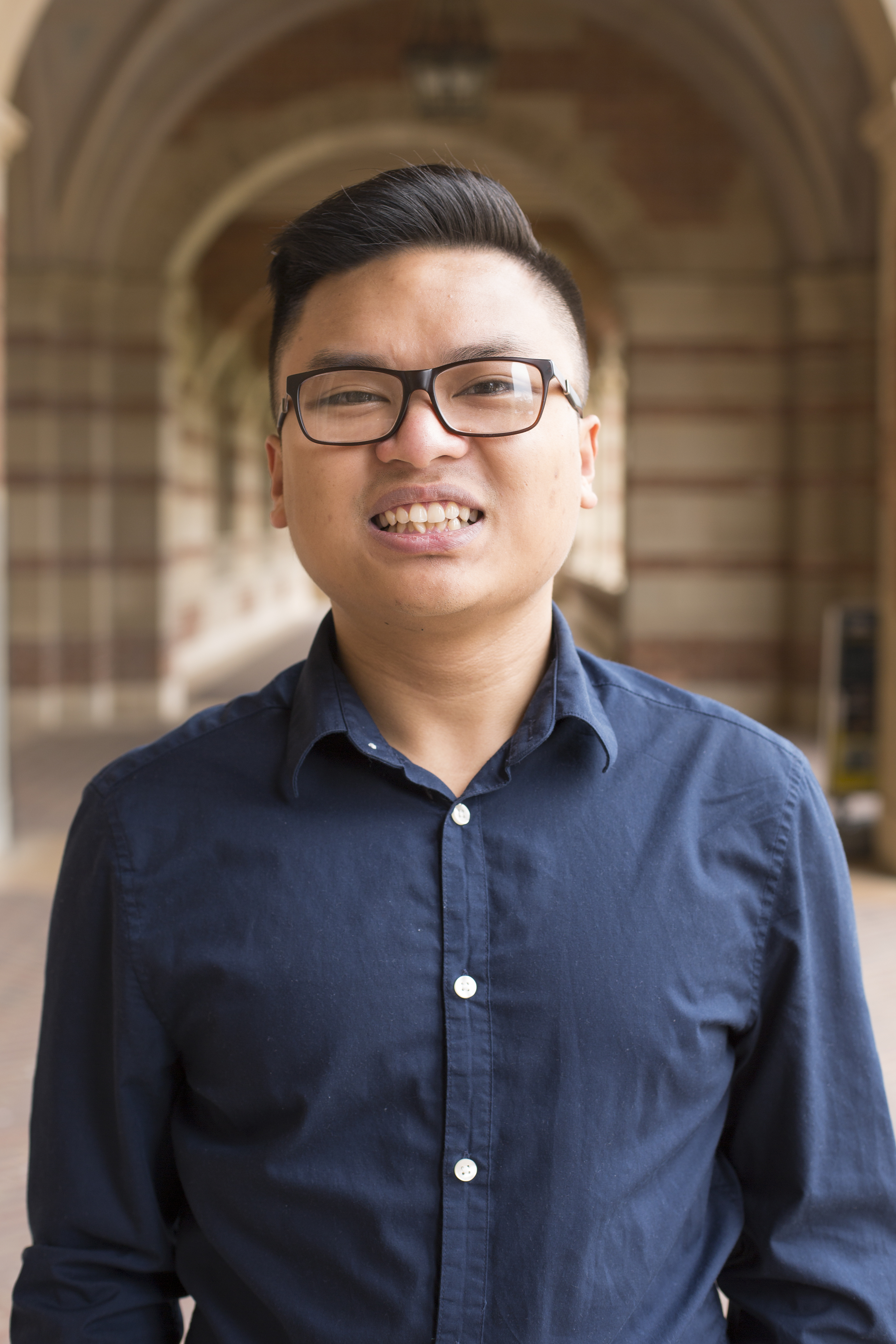 HOANG NGUYEN 
7:00 p.m. ceremony
Hoang is a graduating senior majoring in Political Science with a specialization in American Politics. He is an immigrant from Vietnam whose family came to the United States 12 years ago. Without much, Hoang tried his very best and is the first in his family to attend college. He was drawn to UCLA because of its people. Hoang took advantage of the diverse range of opportunities offered at UCLA and was involved in political, cultural, advocacy and service organizations. He also reported for the Daily Bruin, published academic research and performed twice on the stage of Royce Hall. He is an advocate for underserved communities and plans on continuing this work after graduation.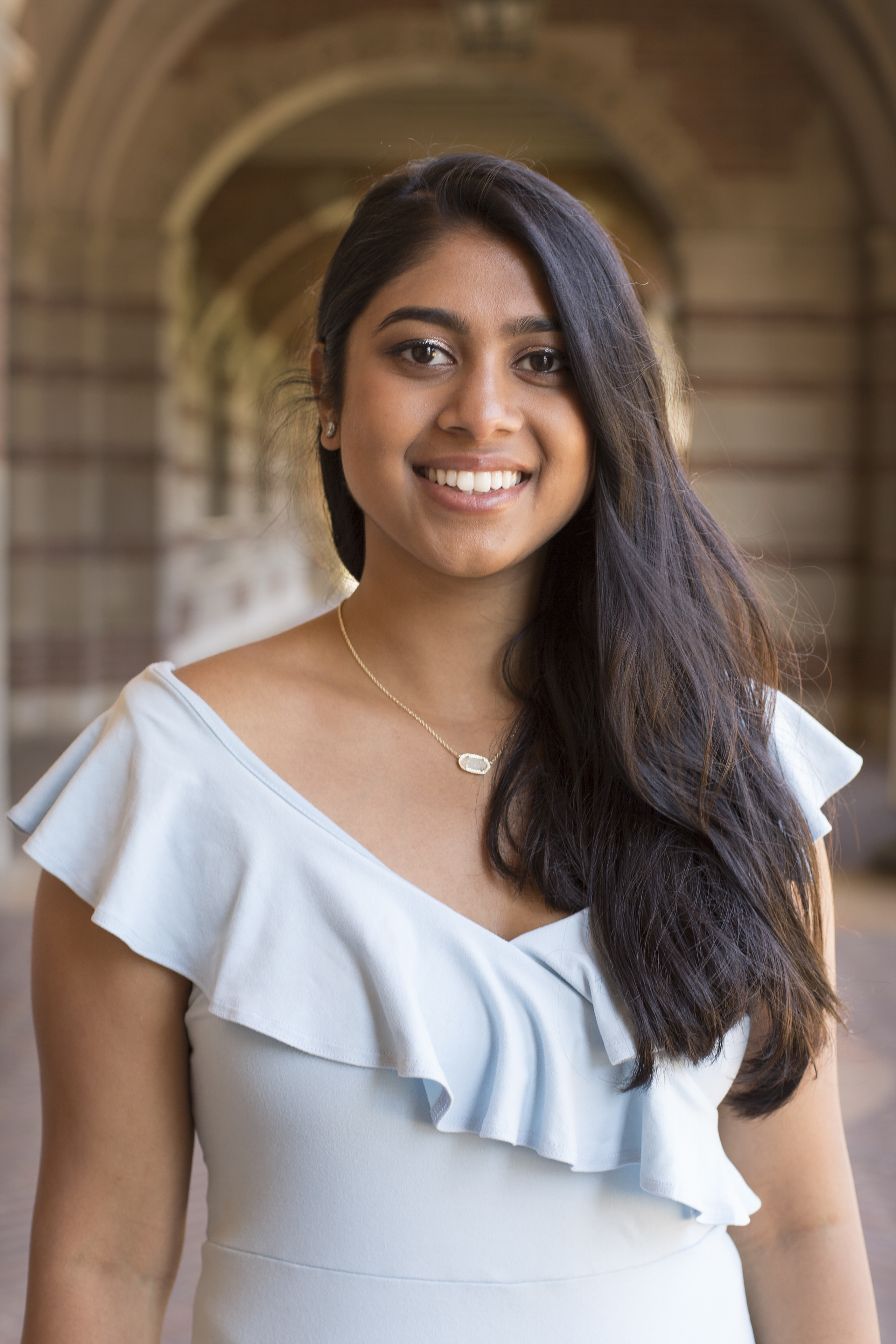 RITU SREENIVASAN
Student Vocalist – National Anthem (2 p.m. and 7 p.m.)
Ritu is a graduating senior double majoring in Economics and Psychology, and is originally from San Ramon, California. She feels extremely fortunate to have graduated from UCLA, and was inspired to attend due to its passion towards academia, but also because of its dedication to service, music, and the arts.  A large part of Ritu's musical experience at UCLA has been with her a cappella group on campus, Naya Zamaana. They perform South Asian and western a cappella, and Ritu has been a music director for three of the four years she's been on the team. In addition, her dedication to service has been inspired by Bruin Belles Service Association. Post-graduation, she will be working at PayPal, headquartered in San Jose.
The UCLA College wishes to thank the UCLA Herb Alpert School of Music for providing 2018 Commencement student vocalists for the singing of the UCLA Alma Mater. They are Katharina Haber, Andrew Pringle, Emmet Solomon, and Maia Sumanaweera.
APPLY to be a College Commencement STUDENT SPEAKERS and SINGERS
On Friday, June 15, 2018, would you like to be the student speaker at either the 2:00 p.m. or 7:00 p.m. College Commencement ceremony?
Or, would you like to sing the national anthem or the UCLA Alma Mater?
To apply to be a College Commencement student speaker or singer, review the Student Speaker and Singer Application Instructions
Application Deadline – Friday, April 6, 2018, 12:00 p.m.
Auditions
Friday, April 13, 2018 – All Singers and Speaker Finalists
Please contact us at (310) 206-9968, if you have any questions and/or problems accessing the application.
Click the button below to download and review the instructions prior to uploading your application to the box upload below.
Details will be provided via e-mail.
The students who are chosen will be asked to participate in media coverage which may include print, video and audio media.
Click the button below to download and review the
Click the button below to download and review the
How is the Distinguished Alumni Speaker selected?
A committee, comprised of representatives from the College Faculty Executive Committee – including professors and students, reviews a list of notable alumni and provides the College with several recommendations. Speakers are then invited and scheduled according to their availability.